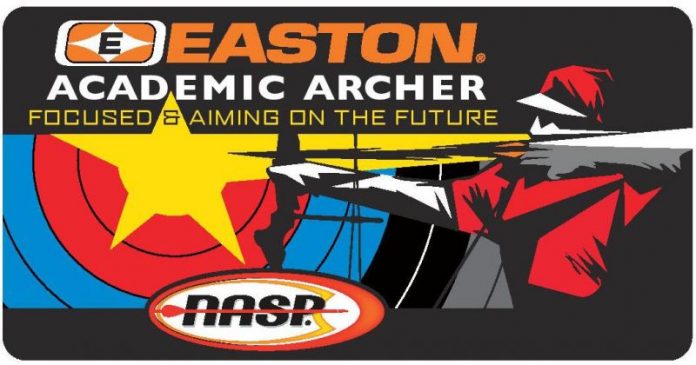 The National Archery in the Schools Program is an in-school archery curriculum that meets all education department standards. In an effort to enhance the program, the NASP® Academic Archer program was developed, according to the Georgia Department of Natural Resources' Wildlife Resources Division.
"The NASP® Academic Archer program allows a way to recognize participating students for their academic achievements through an incentive and recognition format," said Jennifer Pittman, Hunting and Shooting Education Supervisor for WRD.
In its first year, the NASP® Academic Archer program finished with more than 8,500 students enrolled. With new sponsor, Easton Technical Products – who manufacture the only approved NASP® arrow, on board, the Academic Archer program has its sights set on the enrollment of more than 50,000 students nationwide.
How can you participate?
· Now: Ensure your school currently participates with NASP®.
· Now: Students must fully participate in an in-school NASP® archery class.
· August-September: NASP® teachers/coaches receive information on the Academic Archer program.
· September-April 15: NASP® teachers/coaches can enroll students and must monitor student progress. Registration/eligibility closes April 15.
At the end of the eligibility period, April 15, names of academic archers will be provided to WRD, who will award each student with a certificate and shoulder patch. Students also are to be recognized by their school system at end-of-the-year awards/honors ceremonies.
For more information on NASP® in Georgia, visit www.georgiawildlife.com/nasp or call 770-761-3010.