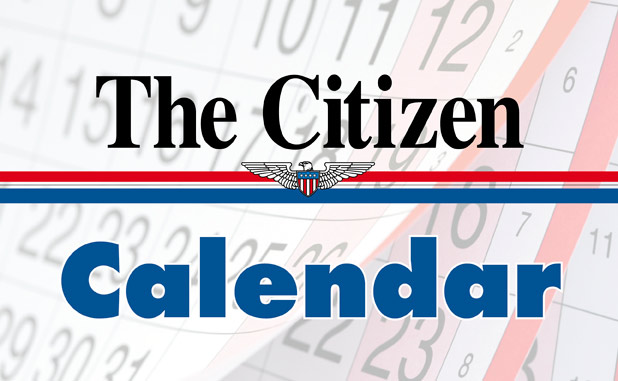 June
June 23
Cyberbullying protection, bullying and teen suicide, model school intervention programs, and community anti-bullying initiatives are among the issues that will be addressed in Auburn University's sixth international Anti-Bullying Summit.
The Summit, hosted by Auburn University's Truman Pierce Institute and Office of Professional and Continuing Education will take place June 23-24 at the Wyndham Peachtree Conference Center in Peachtree City. Keynote presenters include Dr. Sameer Hinduja, Judge Steven Teske, Dr. Rebecca Ang, and Ms. Trish Prabhu. The Summit will also offer over 30 breakout sessions. The Summit is open to anyone, but registration is required. For more information or to register for the Anti-Bullying Summit, visit www.auburn.edu/antibullying or contact Ben Pierce (piercbs@auburn.edu or 334-844-5100).
The Fayette County Republican Party will host a campaign volunteer information event today starting at 7 p.m. in the event center at 174 N. Glynn St.
"The mission is to get Republicans elected locally, statewide and nationally to win in November and we need all hands on deck," according to a statement. The deputy state director for the Trump campaign will discuss what happens as the party moves past the July convention in its effort to recapture the White House. For more information, contact Leslie Edwards (770-527-1983 or leslie@leslieedwards.com) or visit www.myfayettegop.org.
June 24
Fellowship of Love Church will host a free "Love Songs" concert at 7 p.m. at the square in downtown Fayetteville (corner of Highway 85 and Highway 54). The concert is part of FOLC's eighth year anniversary celebration and will feature pop, R & B, and jazz music.
The event is free and open to the public.
For further information, contact info@fellowshipoflovechurch.org.
June 25
Members of the Fayette County Amateur Radio Club will participate in the national Amateur Radio Field Day exercise June 25-26 at the Scout Hut behind the Fayetteville First United Methodist Church Office, 170 Lanier Avenue East in Fayetteville. This event is open to the public 4-5 p.m. Saturday and all are encouraged to attend.
Local hams also provide backup communications for local events such as walks, runs, cycling and even hot air balloon events. They are also involved with the Fayette County Emergency Management Center, the 911 Call Center, the Amateur Radio Research League and the National Weather Service. Over the weekend, the public will have a chance to meet and talk with Fayette County Ham Operators and see them communicating with other ham operators all over the United States. Last year over 35,000 hams participated. For more information on Fayette County Ham Radio Club's Field Day, June 25-26, please visit http://www.arrl.org/field-day.
June 26
A special Freedom Celebration is scheduled for today at 6:30 p.m. at Coweta County's Centre for the Performing and Visual Arts.
Guest speakers include: Lt. Col. (Ret.) Brian Birdwell, who survived the crash of Flight 77 on 9/11 as he was only 30 yards from impact at the Pentagon. He now serves as Texas state senator.
Lt. Col. (Ret.) Barry Bridger, whose Phantom jet was shot down in North Vietnam and who spent six years as a POW at the Hanoi Hilton. The guest soloist is Tiffany Coburn, who after touring with Sandi Patty and TRUTH has been one of the staple members of the Voices of Liberty at Disney World's Epcot Center in Orlando.
The program will also feature the combined sanctuary choirs and orchestras of First Baptist Church in Newnan and Flat Creek Baptist Church in Fayetteville.
June 27
A Company of Friends Theatrical Productions will hold open auditions today for its second annual talent show, "A Night of Stars." All are invited to come out for a chance to take part in the show which hits the stage July 8. Auditions will be at the Train Depot, 250 Lanier Ave. East in Fayetteville. All ages from 8 to mature adults are encouraged to audition. The show will be divided into three age categories and cash prizes will be awarded to first, second and third places in each age category. Everyone who takes part in the show will receive a participation ribbon.
Audition schedule is as follows: ages 8 to 12 years at 5 p.m.; ages 13 to 17 years at 6 p.m.; and adults ages 18 and up at 7 p.m.
All talent will be considered – singing, dancing, musicians, comics, spoken word, gymnastics, monologues, short acting scenes, karate and much more. Each person cast in the show will be required to pay a small participation fee of $15 which will go toward the prize money and help secure the venue space. Participants must also be available to attend a run-through of the show Wednesday, July 6, from 6:30 to 9 p.m. Video auditions are also accepted by e-mailing your act to acofdirector1@gmail.com on or before June 26. To reserve seats for this talent-filled, one-night-only event or for more information, phone 770-599-0051 or visit www.acofproductions.com.
June 29
The Newnan-Coweta Chamber will host a "State of Education" Lunch Wednesday, today from 11:30 a.m.-1 p.m. at the Newnan Country Club, 1356 Highway 29 North in Newnan. Speakers will include Coweta County Schools Superintendent Dr. Steve Barker, University of West Georgia Provost Michael Crafton, Ph.D., and West Georgia Technical College President Steve Daniel. They will share our community's progress and achievements in education during the past year and highlight future goals. The Chamber's "State of Community" Lunch Series kicked off in March with a focus on local government and featured reports from city and county administrators.
The "State of Healthcare" Lunch is set for Oct. 5 and will feature CEOs from three local hospitals: Piedmont Newnan Hospital, Cancer Treatment Centers of America, and HealthSouth Rehabilitation Hospital.
The "State of Education" Lunch June 29 is sponsored by Newnan CEO. Registration for the lunch is $35 for Chamber members and their guests and $50 for general admission.
For more information, call 770-253-2270 or email info@newnancowetachamber.org.
July
July 4
A Let Freedom Ring ceremony will take place at 2 p.m. today on the grounds of the Old Fayette County Courthouse.The short, yet meaningful ceremony, will honor the men who signed the Declaration of Independence. Each state's name and the names of the men from that state who signed the document will be read and a bell will be rung in recognition of their brave act. The Marquis de Lafayette Chapter Sons of the American Revolution will provide a color guard that will post the colors and provide a musket salute. The ceremony lasts about 20 minutes. Bring lawn chairs for seating.
The ceremony is sponsored by the James Waldrop Chapter Daughters of the American Revolution in Fayetteville. For information, contact Susan Sloan at 770-461-2458 or jandssloan@mindspring.com
July 6
"There's a Hack for That: Garden Edition" is today from 1-2 p.m. at Fayette Senior Services' Fayetteville location (The Life Enrichment Center, 4 Center Drive). There is always a way to simplify your gardening experience; you just have to figure out the right trick of the trade. Bonnie Helander teaches us the most useful hacks to use around our garden. Learn easier, simplistic, and less expensive hacks to use from home remedies, keeping critters away, how to create less stress on our bodies and more.This program is free but pre-registration is required at 770-461-0813 or email register@fayss.org (include name, phone number and event title). FSS members and non-members welcome. For more information visit www.fayss.org.
July 26
"A Life Behind the Scenes" is scheduled from 10-11 a.m. at Fayette Senior Services' Fayetteville location (The Life Enrichment Center, 4 Center Drive).
Tammy Williams, owner of the local television and film studio Open River Pictures and founder of Open Rivers Film Academy shares her story of how she reached her dream of working in the film industry and her experience in motion pictures.This program is free but pre-registration is required at 770-461-0813 or email register@fayss.org (include name, phone number and event title). FSS members and non-members welcome. For more information visit www.fayss.org.
July 28
"Farm to Table Living" is scheduled from11:30 a.m.-2:30 p.m. at Fayette Senior Services' Fayetteville location (The Life Enrichment Center, 4 Center Drive).
The farm-to-table way of thinking focuses on using extremely fresh ingredients that have been barely modified, sometimes presented raw just a few feet from where they grew. Learn about the health benefits of embracing this philosophy with an emphasis of freshness, seasonality, local availability, and simple preparations. Speakers include: Tricia Stearns – Director of PTC Farmer's Market, a Dietician with Diabetes Association of Atlanta, Scott Tyson – Owner of 180 Degree Farm, Lisa Stillman – Dietician with Alpha Internal Medicine. This program is $15 and includes lunch. Pre-registration is required and payment must be made at the time of registration. Phone 770-461-0813 or stop by any location to register. FSS members and non-members welcome. For more information visit www.fayss.org.