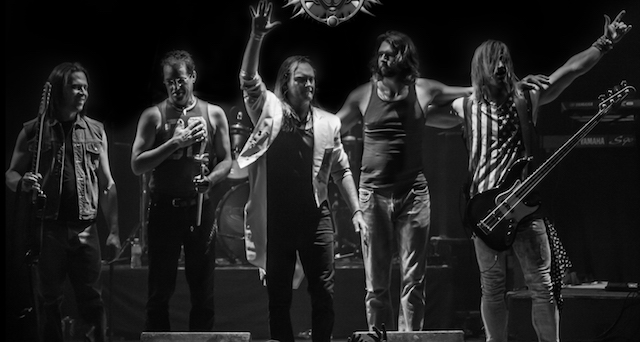 After eight years together, Departure has been called the most respected Journey tribute band in the nation – replicating the look, sound and feel of the original '80s rock super group.
The five band members have been with the band from the beginning. These veteran musicians have developed an amazing on-stage chemistry and pride themselves on giving their audience an incredible high-energy, qualitative show from start to finish. Featured lead vocalist Brian Williams has an amazing singing voice that flawlessly matches Steve Perry's vocal range and on-stage movements.
Departure will perform Friday, June 10, at the Frederick Brown Jr. Amphitheater. Gates open at 7 p.m., opening act The Final Answer Band will take the stage at 8 p.m. with Departure performing at 9 p.m. Tickets are still available and may be purchased at the Fred Box Office, at www.ticketalternative.com or by calling 770-631-0630.