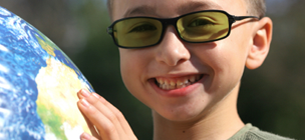 Family Patterns Matter will be sponsoring a free screening (valued at $125) that may be useful for children with dyslexia, reading disabilities or other suspected print-related difficulties.
The Irlen screening will be Wednesday, April 27, at 41 Farmer Street (Room 104) in Newnan. Openings are now available at various times but registration is required. More information about the screenings in general can be found at www.irlen.com.
To register for this event, contact Erin Krause (770-241-2691 or erinkrause@yahoo.com) or Linda Kirkpatrick (linda@familypattrnsmatter.org).