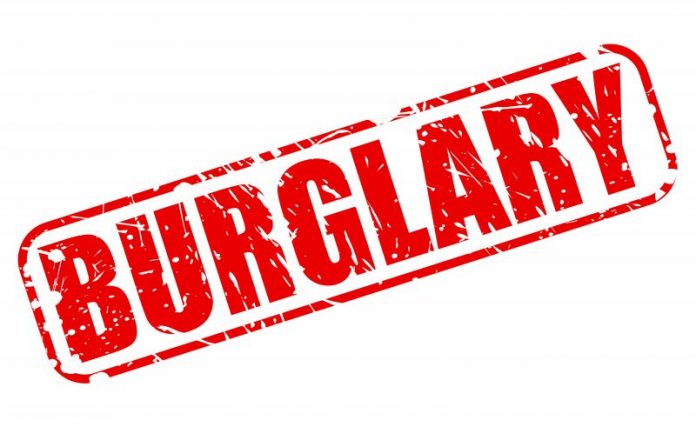 The week of March 22-28 saw three burglaries in Peachtree City and Fayetteville.
A burglary occurred on March 22 at the Fairways Apartments on Peachtree Station Circle in Peachtree City. Peachtree City Police Department spokesman Matt Myers said the burglary occurred between 3:40 p.m. and 4:15 p.m. There was no forced entry into the apartment where a Playstation and video games were stolen.
Another burglary was reported at the same complex on March 25. The residence was unlocked and a Playstation and several video games were stolen, Myers said. The burglary was reported at approximately 7:30 a.m.
A burglary also occurred in Fayetteville during the period. Fayette County Sheriff's Office spokesman Allen Stevens said the burglary occurred on Oak Street off Ga. Highway 54 West between 4 p.m. on March 21 and 12:30 p.m. on March 22.
Stevens said an individual housesitting for the owner arrived to find the back door broken-in and three televisions missing.
Peachtree City police said an entering auto incident occurred on March 25 on Willowbend Road near Peachtree City Hall and Drake Field. Officers were told that a purse containing a number of items was stolen, according to reports. Myers said there were no signs of forced entry.
An entering auto incident occurred in Fayetteville on March 23. Fayetteville Police Department spokesman Mike Whitlow said a vehicle believed to be unlocked was entered on Jeff Davis Place during the early afternoon hours. Cash and credit cards were stolen, Whitlow said.