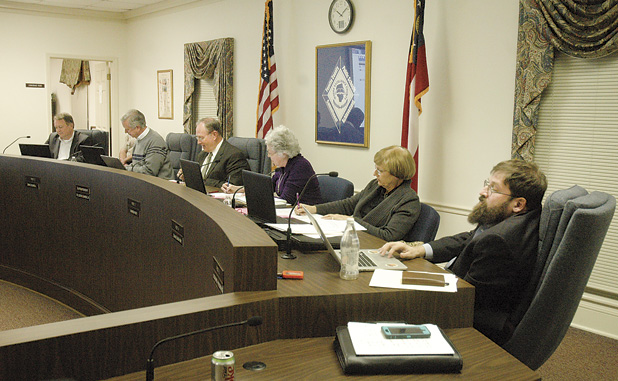 The Fayette County Board of Education voted 3-to-2 Feb. 8 to have the Georgia legislature approve the first salary increase for board members since 1993. The vote came with the provision that the $350 per month increase not take effect until each board member's next term of office.
The board agreed to a resolution requesting that compensation for members be increased from $500 per month to $850 per month and from $600 per month to $950 per month for the chairman.
The board on a 3-2 vote approved an amended motion by board member Leonard Presberg that the increases take effect after each board member's current term expires. Chairman Marion Key and board member Diane Basham voted opposed to the motion.
Procedurally, the increase must be adopted by the Georgia General Assembly.
Board members have not seen an increase in compensation since 1993 and the school board is one of the lowest paid elected bodies in the metro Atlanta region.
The resolution noted that expenses to board members have increased during the 23-year period. Board members receive reimbursement only for out-of-county travel expenses.
Citing his position from last year and prior to the motion, Presberg said he believed an increase should take effect at the next term of each board member.
Board member Barry Marchman restated his view that he would be happy to serve with no compensation, adding that it would be preferable to reimburse board members for expenses.
Board member Don Colwell said he did not want a salary increase and would donate it to a school system foundation.