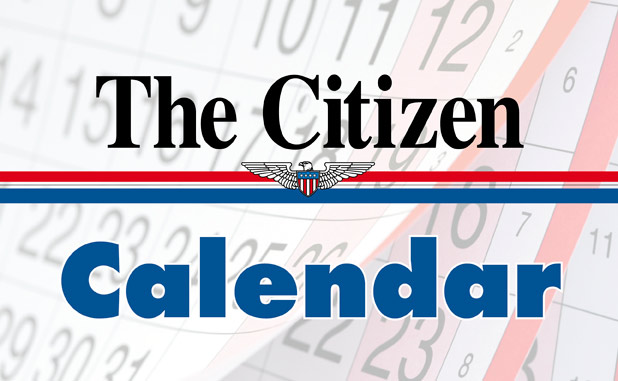 July
July 30
"The Fat Boy Chronicles" is coming back to the NCG Theatre on Fischer Rd. Sharpsburg/Peachtree City today at 9:30 a.m. Admission is free.
Hosted by Family Patterns Matter, Inc. and the Youth Advisory Board. Inspired by a true story, bullies tried to take his self-worth, but they couldn't take his courage. This is a family movie for all to see. familypatternsmattter@gmail.com.
Whitewater Church is offering free childcare from 6:30 p.m. to 10 p.m. so parents can 'Catch-a-Break' and have a 'date night' to get their back to school shopping done and take advantage of the Georgia Tax Free Shopping Day for school related items. Children ages 0 – 11 will enjoy games, crafts, movies and a snack.
Pre-registration is required by July 30.
To register, visit www.whitewaterchurch.com.
August
August 1
Fellowship of Love Church will host a "Back-To-School Empowerment and Fun Day" today from 10 a.m.-2 p.m. at North Fayette Elementary in Fayetteville. The event will provide free backpacks and school supplies for grades K-5 as well as free haircuts for children in need. There will also be a variety of fun activities including a game truck, zorb ball, strikeforce, bouncy house, laser tag, water blaster and face painting.For more information, contact Empowerment@fellowshipoflovechurch.org or 770-460-7983.
The Fayette County Public Library invites the public to attend a one-hour personal empowerment seminar today at 11 a.m. The session is aimed at adults who are tired of being tired, feeling overwhelmed by life, and looking for some help becoming more proactive and more self-sufficient. Admission is free.
The Republican Party monthly breakfast is today at the FCRP Event Center, 174 Glynn Street, North, in Fayetteville. The speaker is Georgia Senator MIke Crane, a Republican from the 28th District, currently serving his third two-year term. In 2014 he won re-election with the largest majority of any Republican in the history of the 28th District despite never having run for public office before 2010. He will begin his talk at 9 a.m. The event is open to the public, and a Continental Breakfast will be served at 8:30 a.m. for a $5 charge.
August 3
Give the "gift of life" at the Senoia Area Blood Drive that will be held at the Senoia United Methodist Church from 1 p.m. -6 p.m. The Senoia United Methodist Church and the Senoia Optimist Club are co-sponsoring this important blood drive. Senoia Optimist Club member and blood drive coordinator Ellen Ingram may be contacted at 770-842-4533. Please remember, too, that "walk-ins" are always welcome at these drives.
The Newnan Coweta Historical Society is sponsoring "Let's Look at Newnan!" Aug. 3-6 from 8:30 a.m. until noon at the Historic Train Depot, 60 E. Broad St. in Newnan Join Ellen Jenkins, NCHS education coordinator and certified teacher, for a week of engaging hands-on activities designed to help kids explore the beautiful and unique architecture of downtown Newnan. Children ages 7-11 will discover what makes their town so special and become architecture detectives as they learn about different styles of design by studying real life examples. Kids will choose a local building to study in-depth and identify the features that make their building special as they work to recreating their own version of it out of "useful junk." Camp size is limited to 12 children. Cost is $40. Contact Ellen Jenkins or Newnan Coweta Historical Society at ejenkins@newnancowetahistoricalsociety.com or 770-251-0207 for more information.
August 12
"Living With Alzheimer's for People with Early Stage" is scheduled for three Wednesday sessions – Aug. 12, 19 and 26 – 12:30-2:30 p.m. at Fayette Senior Services' Peachtree City location, The Gathering Place, 203 McIntosh Trail. Learn what you need to know, what you need to plan, and what you can do as you navigate this chapter of your life. The diagnosis of this disease is life-changing and leads to many questions. This three-part series presented by Susan Formby with the Alzheimer's Association will empower you and help you understand your diagnosis, partnering with your medical team, effective communication techniques, coping strategies, and resources available. Participants must be in early stage and aware of their diagnosis – a simple screening process will be required This program is free but pre-registration is required via 770-461-0813 or register@fayss.org (include name, phone number and event title). FSS members and non-members welcome. For more information about Fayette Senior Services, visit www.fayss.org.
The Greater Fayette Republican Women's Club will hold their next meeting today at 11:30 am at Crosstown Grill in Peachtree City. We look forward to welcoming guest speaker Willard Womack, a former Army Reconnaissance pilot and retired Captain for Trans World Airlines. Will is active with the Dixie Wing of the Commemorative Air Force and an aviation history buff. He promises a lively presentation on "Lady Birds", the contribution of the many women who served in WWII as pilots, mechanics and general support personnel. We will be ordering from the menu which can be viewed at http://crosstowngrille.com/menu-with-tabs/. Everyone is invited and
encouraged to attend and enjoy our program. If you plan to join us or for additional information, please contact Alberta Lucas (lu210w@mindspring.com/770-719-0879) or Debby Dickinson (ptcdebby@bellsouth.net or 404-376-4132).
August 15
U.S. Rep. David Scott will host his 11th Annual Health Fair today from 9 a.m.-2 p.m. at Mundy's Mill High School. The event will feature free health screenings and information provided by many of the region's leading healthcare providers and organizations.Free health screenings include clinical breast cancer exams, prostate cancer (PSA), HIV/ AIDS, diabetes (glucose), blood pressure, asthma, cholesterol, mental health, memory (dementia), sickle cell, vision, dental, and more. The Atlanta VA Medical Center and Atlanta VA Regional Office will be on site to provide counseling for post-traumatic stress disorder (PTSD), mental health services, and health eligibility representatives. Rep. Scott's Health Fair is also partnering with HomeSafe Georgia to deliver mortgage assistance to homeowners facing unemployment or underemployment. HomeSafe counselors will be available on site to provide direct counseling. For more information, including a complete list of healthcare providers, visit www.davidscott.house.gov or call 770-210-5073.
August 31
The 2015 Golf Fore Kids tournament hosted by Dale Cardwell is today at Eagle's Landing Country Club in Stockbridge. It is an event organized to benefit The Children's Village at Christian City. Registration is at 9:30 a.m. followed by an 11 a.m. shotgun start and a 4 p.m. award ceremony and reception. Cost is $125 per player which includes cart, range balls, boxed lunch, refreshments, reception and dinner. Play is under a four-person/Ft. Lauderdale scramble format.There will be an silent auction and many giveaways The main event is the open competition with trophies for 1st, 2nd, and 3rd place teams. There will be a host of skill prizes too, and the traditional "Church Challenge" trophy will go to the top church team. For more information or to register, phone 770-703-2636 or visit www.christiancity.org.
September
September 10
The Peachtree City Police Department will be hosting a Adult Community Emergency Response Team class beginning today. This class will also be to celebrate the 10th year of this very successful program. The classes will be held each Thursday for 10 weeks concluding on Nov. 12.. The classes will begin at 6:30 p.m. and last until approximately 9 p.m. This will be a highly informative and interesting learning experience. The CERT Program will offer valuable insight into the first few critical hours following an emergency related event and how individuals can become empowered to better prepare to sustain themselves and their families. Additionally, due to this being our 10th anniversary class a special format will be used for this class making it an even more enjoyable experience. Prospective candidates must be at least (18) years of age and a resident of Georgia. Applicants will be required to sign a Waiver of Liability form and will be subject to a criminal history background check as a pre-condition to acceptance into the program. There is no charge to attend this class; however, the class size will be limited. More information about the Community Emergency Response Team can be obtained by visiting the Police Department's Facebook page or the CERT website: www.CERT-PTC.com or by calling 770-487-8866.
Applications are available on-line, or may be obtained from the Police Department..Application deadline is September 1.