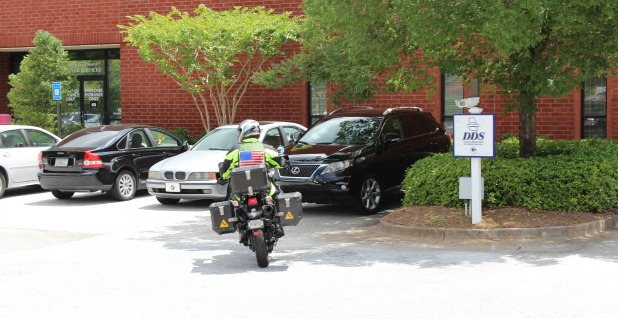 The Georgia Motorcycle Safety Program encourages Georgia motorcycle riders to join others from around the world and ride to work Monday, June 15. The purpose of the campaign is to help raise awareness of motorcycle safety.
"Riding a motorcycle to work is a great commute option for those whose are properly licensed and capable of safely handling a motorcycle," said Tom Komjathy, manager of the GMSP. "I am encouraged that more people are looking to riding as a primary source of transportation and not just a hobby or sport."
Department of Driver Services Commissioner Rob Mikell also challenges Georgia riders to get licensed with a motorcycle safety training class. "Whether you are a beginner or an experienced rider, there is a GMSP training class to ensure you are sharing the road safely."
Those who satisfactorily pass the course may earn the endorsement necessary to legally ride a motorcycle in the State of Georgia. For more information about GMSP and to register for a course online, visit http://www.dds.ga.gov/motorcycle/gmsp/basicridercourse.aspx.
Komjathy also highlights the impact that motorists have on a rider's decision to use a motorcycle as a primary source of transportation.
"'Ride to Work Day' is a perfect opportunity for motorists to identify with the people under the helmet and to have discussions on how everyone can work together to keep Georgia's roads safe," said Komjathy. "It's also a chance to highlight the need for rider education in helping motorcycle riders learn how to safely travel on public roads and highways."