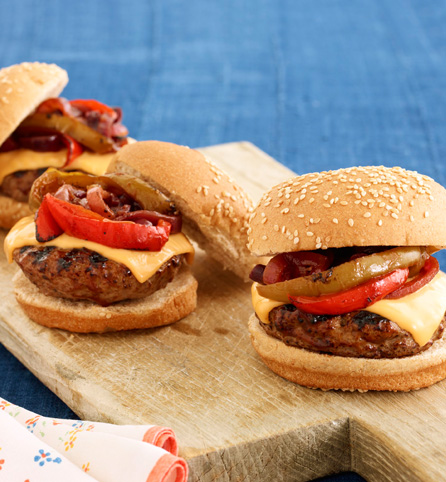 A free "barbecue block party" is happening Thursday, May 28, from 3-7 p.m. at Kroger, 1101 N. Peachtree Pkwy. in Peachtree City.
The event will feature grilling challenges, family friendly backyard games like corn hole and ladder toss, expert grillers providing 'how to' tips, summertime recipes and more.
It has been reported that more than 70 percent of Americans will grill outdoors between Memorial Day and the Fourth of July. There is a bottle of ketchup in 94 percent of American homes.
And "barbecue" ranked as the most popular food trend for 2015 by the National Restaurant Association and American Culinary Federation. Whether it's hamburgers, hot dogs, chicken, steak or pulled pork they crave, Americans love barbecuing.
The block party is in conjunction with Kroger's first-ever "Red, White & Barbecue" celebration May 27–June 9 in all of the Atlanta Division's 185 retail stores across Georgia, eastern Alabama and South Carolina.
During the two-week event, customers can enjoy an immersion experience that expands on the traditional grilling favorites of hot dogs and hamburgers and introduces shoppers to a new world of barbecuing, including grilled S'mores; salmon sliders; bacon wrapped jalapeños; three bean salad and more. Cooking demonstrations will teach participants how to prepare easy dishes – with phenomenal flavors – for family, friends, cookouts and special occasions.