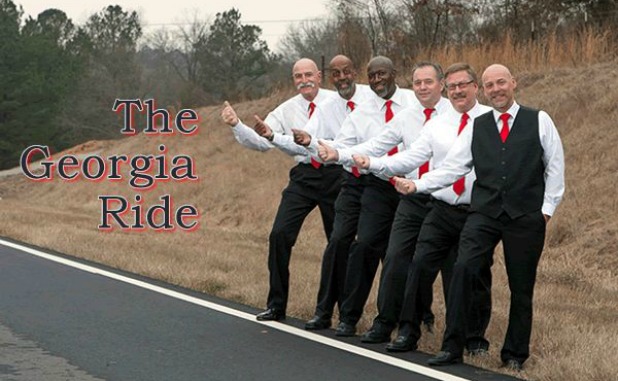 Newnan is hosting the debut performance of "That Georgia Rhythm!"
The show is a new live act that pays tribute to the wide variety of talent inducted into Georgia's Music Hall of Fame. Performed by the five-man band aptly named "The Georgia Ride," the show offers a musical journey through many genres, all with Peach State roots.
From classic R&B to everyone's favorite oldies of the 60s & 70s, to southern rock anthems and million-selling pop and country hits, "That Georgia Rhythm!" takes fans on a musical ride of nostalgia.
The Georgia Ride performs popular hits from Georgia Music Hall of Fame artists including Little Richard, Ray Charles, The Tams, James Brown, Otis Redding, Dennis Yost & The Classics IV, Atlanta Rhythm Section, Kenny Rogers, Mothers Finest, Travis Tritt, Black Crows, and the Newnan connection—Alan Jackson.
"We're thrilled that Newnan, home of Alan Jackson — a Georgia Music Hall of Famer — is the first city for this new show," said Paula Serratelli of Yesterday's in Newnan, host of the live performance. "We can't think of a more fitting place for 'That Georgia Rhythm!' to kick off this show."
The Georgia Ride performs "That Georgia Rhythm!" on Saturday, April 25, at Yesterday's, 385 Jackson Street, at 9 p.m. Admission is $10, and includes a ticket to win a door prize.
The Georgia Ride will tour their namesake state with this show at performing arts centers, theatres, and festivals.