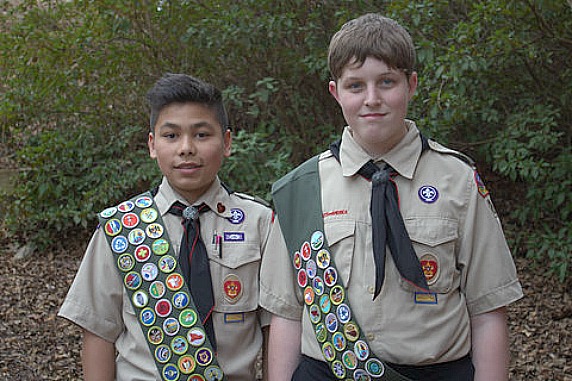 Mika'ele Castro and Nick Austin of Boy Scout Troop 208 recently reached scouting's highest achievement, Eagle Scout.
Troop 208 is sponsored by The Church of Jesus Christ of Latter-day Saints.
The final step in the process was their Eagle Scout Service Project.
Mika'ele constructed two picnic tables and a maintenance program for the church outside grounds.
Nick collected copy paper, clorox wipes and lysol spray for the Fayette Care Clinic at the Festival of the Nativity.