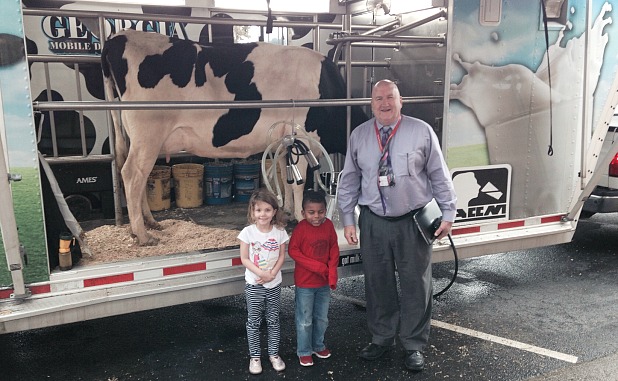 Spring Hill Elementary School students were recently treated to a visit from Molly the Cow in the Georgia Mobile Dairy Classroom.
Molly is from Senoia and helped students learn about milk production. The 30 foot Mobile Dairy Classroom features a fully operational milking parlor containing a live cow used for milking and feeding demonstrations.
The goal of the program is to provide children with a better understanding of where milk comes from, how it is processed, the healthy benefits of consuming dairy products and dairy farmers' management of natural resources. The Mobile Dairy Classroom is operated by the Agricultural Commodity Commission for Milk.