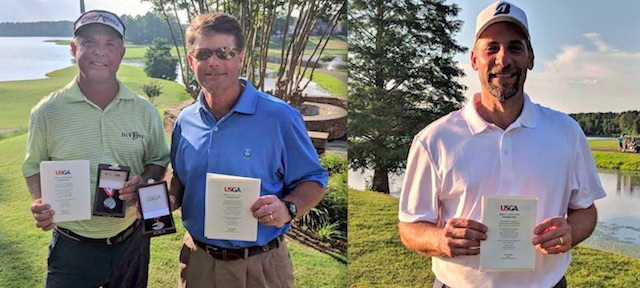 Planterra Ridge Golf Club in Peachtree City was the site of an 18-hole qualifying tournament May 31, with three players earning the opportunity to compete later this month in the U.S. Senior Open.
Jack Larkin and Sonny Skinner tied at 4-under 68 to take the first two of three qualifying spots up for grabs. With three other players tied one shot behind, a playoff produced the final qualifier: Hall of Fame pitcher John Smoltz.
The 2018 U.S. Senior Open is scheduled for June 28-July 1 at The Broadmoor-East Course in Colorado Springs, Colorado.