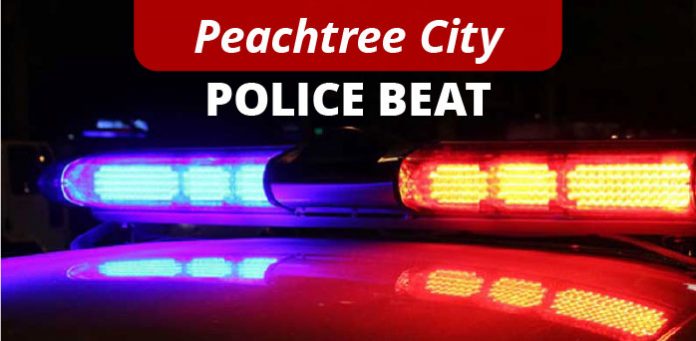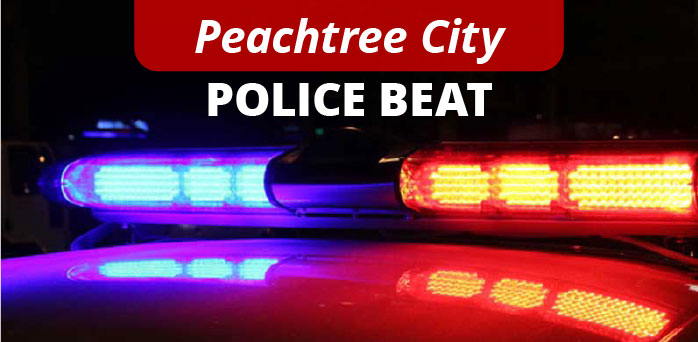 An attempted burglary was thwarted in Peachtree City over the weekend and a suspect is in custody.
According to reports, police responded on the evening of Oct. 22 to a residence on Stevens Entry in reference to a burglary in progress. Two victims reported a Hispanic male entering the apartment while the door was unlocked, and one of the victims pushed the suspect out the front door.
Officers located him in the complex and he was identified by both victims. Christopher Sanchez, 37, of Woodstock was arrested for first-degree burglary and taken to Fayette County Jail.
Elsewhere in Peachtree City, Illegal window tint and other violations led to an Oct. 22 midday traffic stop near Willowbend Center, and an odor of marijuana led to a probable cause search. No testable amount of marijuana was located, but it was revealed that the driver was wanted out of Vanderburgh County, Indiana, on a burglary charge. Robert Elie, 47, of Atlanta was arrested when the warrant was confirmed.
Several traffic offenses led an officer to conduct a traffic stop Oct. 18 for a Ford Explorer Sport Trac on Hwy. 74 near North Peachtree Parkway. A roadside investigation led to the arrest of Bryson Freeman, 34, of Fairburn for distribution of MDMA and possession of a firearm by a convicted felon as well as possession of drug-related objects and marijuana along with several traffic violations. He was taken to Fayette County Jail.
An officer who observed an Oct. 19 traffic violation involving an Audi on Hwy. 74 near North Peachtree Parkway pulled the driver over and found that the driver, Mariela Alcauter-Soto, 27, was driving with a suspended license for failure to appear. The passenger, Alondra Alcauter-Soto, had a warrant for failure to appear on a shoplifting charge in Union City. Both were arrested and taken to Fayette County Jail.
Another driver in an unrelated incident avoided jail but had to find a ride home. An officer on patrol Oct. 20 shortly before 2 a.m. did a license plate check and found that a vehicle was operating with no insurance. This was confirmed at a traffic stop. The vehicle was removed by a wrecker and the driver, 52, was dropped off at an open business to find his own way home.
A traffic stop took place Oct. 21 shortly after 10 p.m. in the area of Hwy. 54 and Hwy. 74 for a registration violation. A probable cause search revealed $1,800 in suspected stolen merchandise. Justiss Mazique, 25, of College Park was arrested on a felony charge of theft by receiving stolen property along with lesser charges of driving with a suspended license, expired/no license plate or decal, and a child restraint violation.