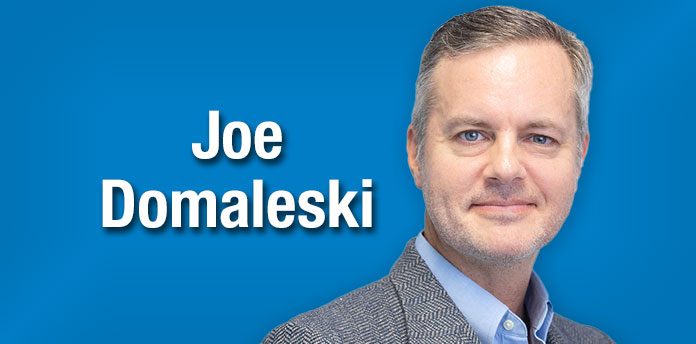 Iam often asked what it's like running a business here in Fayette County, Georgia. Although there's a plethora of articles describing the life of a small business owner, none to my knowledge have delved into the specifics of operating a business in our community. I aim to amend that with this piece, detailing "a day in the life of a Fayette County small business owner." Although a lengthy read, I hope it provides an enjoyable insight into our local business landscape.
So much of our community's local work force commutes outside of our county to go to work. When we moved back to the area in 1998, I commuted north to Atlanta as well. Unless you are lucky enough to work for one of the large employers in the community, most of the higher paying jobs were and still are located up in Atlanta. That comes with a cost and for me the cost was business travel. In my very first column, I shared about how the motivation to be home more was one of the reasons I started my business.
I own and operate a digital marketing agency. We are a service-oriented business, differing significantly from retail or restaurant enterprises. This is an important distinction to bear in mind while reading this piece. Although our team is locally based, I've adopted a flexible work-from-home policy.
Our primary office is situated in the Westpark area of Peachtree City, a location chosen when I started the business in 2003. Though briefly relocated to north Fayette County, we moved back to Westpark in 2011 and have been there ever since. The office is both welcoming and well-appointed, featuring a fully staffed front desk where clients can receive a professional greeting, or to drop off and pick up items. However, like many service businesses, we operate mostly by appointment. To offer more flexibility to our clients, I recently established a branch office at Trilith in Fayetteville. Unless I have scheduled meetings with clients or staff, my typical work setting is my home, mirroring the arrangement of my employees. I can pretty much do everything I need to do from home, except meet clients.
No two days are identical, but I will try to provide a glimpse of my usual workday, shaped by client projects, employee needs, community involvement, and meetings. Before delving into a day's narrative, it's worthwhile to zoom out and understand the broader operational framework shaping my daily activities.
Annually, we set company goals, revisiting and adjusting them quarterly. We convene an "all hands" in-person meeting monthly, sometimes at our offices (Westpark or Trilith), client locations, or occasionally somewhere "fun" to keep the spirit lively.
Every week, I meet with my executive team and separately with our non-executive management team. These meetings, typically conducted via Zoom, help us stay connected and up-to-date. There's also a weekly operations meeting led by our executives with our employees. Although I am not part of these interactions, it's heartening to see the business has matured to a level where my presence isn't needed in every meeting. Our executives excel in managing company operations.
We rely on two primary business systems, enabling a virtual home base for managing the company. The first is a client ticketing system feeding into our help desk system, facilitating thoughtful customer service. Many businesses merely shuffle emails around, but our ticketing system helps track requests and ensure quality service delivery. Daily, we handle between 10-20 individual requests varying from quote requests, website modifications, technical support to other marketing needs. Most tickets are resolved within 24 hours, with urgent ones receiving immediate attention. The help desk's inbox can significantly impact the course of a "typical day." During the COVID era, numerous businesses altered their operational models requiring our assistance to communicate these changes. We set help desk activity records during the COVID period, and it's gratifying to have helped some many businesses survive. Simply put, the ticketing system allows us to help people more efficiently than if customers contacted individual employees directly.
Our second vital system is our project management/collaboration tool functioning as our virtual office. Powered by Basecamp.com (disclosure: we are their customer, not resellers), this tool facilitates the management of projects, tasks, assignments, documents, schedules, and even provides a platform for interactive communication between team members and clients. It's a convenient, user-friendly single-source platform accessible via email, web, and phone app. Basecamp predominantly dictates everyone's workload, and I can view company operations at a macro level or zoom into individual employee tasks. This system significantly contributes to our agility and resilience in adapting to evolving customer needs and circumstances.
On a personal note, I use a separate task management system. In a previous article, I mentioned my affinity for the Getting Things Done (GTD) methodology. I use an application called Things, accessible on my Mac, iPad, and iPhone, for managing both personal and professional tasks. Every Sunday night, I do a weekly review to strategize for the upcoming week, laying out the plan and priorities.
With the aforementioned background, let's navigate through a "typical day."
Early Morning – My wife, Mary Catherine, and I believe in the importance of starting the day early with some exercise. Most mornings see us up by 5 am, heading to the gym or embarking on a brisk walk. This invigorating start ensures other commitments don't hinder our exercise routine. Post exercise, we have breakfast at home. She drives to her workplace while I commence my workday from home.
Morning – By 7:30 am, I am usually at my computer. Routine checks include the bank account (maintaining a healthy cash flow is vital for small businesses), our financial system, scheduled tasks in Basecamp.com, overnight support tickets (urgent ones alert me via text 24/7), and general email. I sift through these, prioritizing tasks. It's crucial that I review these BEFORE employees begin their day, allowing for any necessary adjustments in priorities/tasks. Our team enjoys flex hours, with most operating within the core hours of 9 am to 5 pm.
Midday – My meetings are primarily scheduled between 9:30 am to 3:30 pm. Meeting schedules dictate my lunch break and the time slot for tackling pending tasks. On average, I have about 4-5 meetings a day, some brief while others are lengthier. I strive to keep meetings within an hour. At least 2-3 times a week, I plan to have lunch with others. On alternate days, I either eat at home or meet with prospective clients, employees, or other local business associates. If possible, and weather permitting, I try to go outside for some fresh air.
Afternoon – Meetings usually extend into the early afternoon. Subsequent time is devoted to resolving outstanding issues, handling emergencies, consulting with the executive team, and facilitating the smooth flow of operations. I review ticketing and project systems frequently to ensure tasks are on track. By 5:30 pm, I typically wind down my workday, occasionally extending it if crucial tasks remain.
Evening – I make a concerted effort to "clock out" by 5:30pm and encourage my employees to do the same (following our guidance on core hours). Almost every day something pops up from a client at the end of day and after our closing hours. I usually have to make a decision on whether it's an urgent request that needs immediate attention or something that can wait until morning. Unlike some companies, I try to be firm but not dogmatic about our operating hours to clients. Most clients don't abuse the privilege of having my personal cell phone. I do answer my phone at all hours if I know who it is.
Some average statistics:
Emails – I usually get around 200-250 emails a day that don't go to my spam folder, although most are junk. I'd say that at least 50 are worth my attention and only 20 require a direct response.
Phone calls – I usually have about 10 calls I need to personally handle each day. Some are outbound calls that I need to make to follow-up with someone and some are inbound calls where someone needs me. Email and messaging has reduced the need for phone calls.
Meetings – on a "typical day" I have 4-5 meetings. Some are short Zoom check-ins and others are in person office meetings. At least two times a week (but sometimes as many as six times a week) I have an external meeting in the community that's not directly work related.  Sometimes I attend the meetings and sometimes I'm the guest speaker at the meetings.
Planned vs. unplanned tasks – I'd say about 1/2 of what I do each day is planned and the other 1/2 is unplanned.
If you read through the above "typical day", there's probably not a lot that differs from any other small service company. Since we're talking about Fayette County, Georgia, here's some things that influence and shape my day that are uniquely local.
Traffic – although not as bad as driving up in Atlanta, Fayette County has some well known traffic bottlenecks – especially the Hwy 54/74 intersection near my Peachtree City office. As I write this, construction on the data center along Hwy 54 is slowing traffic down dramatically. Bad traffic (regardless of the reason) can increase my time on the road by 50%, even though I live in the county. This impacts my ability to attend meetings and conduct business in the county. Having a good transportation plan is vital to economic growth not just for me, but everyone.
Community events – one of the joys of owning a local business is the ability to plug into the community and participate in local events – business grand openings, presentations, workshops, networking events, board meetings, and so forth. I participate in several community events a week. The hardest part is deciding which event to attend. I try to plan around them.
Impromptu drop-ins – because we're local, sometimes clients like to "drop in". They're always welcome to come to our Peachtree City home office, but it's no guarantee that I'll be there in person waiting for a visitor. I encourage people to set appointments.
Interacting with clients in the community – I often joke with customers that I'm inspired to do great work for them because I'll see them in the community and it's true. There's nothing secret in this community of ours and if I don't do a good job I just might hear about it in the community. The inverse is true and it's very rewarding to see our work in the community – websites, logos, social media, and other creative works.
Lack of privacy – that's one of the downsides of working in the local community. Although it's not like I'm a celebrity, I do know lots of people and they know me. It's hard not to run into people I know in the area. That's mostly a good thing, but sometimes it's hard to have privacy.
Competitors – Our local competitors are all great folks and I don't really feel like there's a rivalry among us like there is with other industries. We each have our own specialties and, although I can't speak for them, feel like we all get along just fine. In fact, we rarely compete directly – there seems to be plenty of opportunity for everyone.
Former clients and employees – Yes, seeing a former client or employee in the community can be a little awkward sometimes. I guess it's like seeing an ex-boyfriend or ex-girlfriend out in public. We've had very little employee turn-over and honestly I can't think of any bad encounters with former employees. Quite the contrary, it's great to catch up with them. Regarding customers, I can only think of a handful of "bad encounters" with a former customer in the 20 years I've had the business.
Making an impact – of all the things that influence my day, I think the ability to make an impact in our community is the most important. We work hard to create local jobs, help local businesses, and support local non-profits. Knowing that what we do helps the local community gives me a sense of purpose and I'll shift my day around as needed to make that happen. Living, working, and raising a family in our community has been my life's work for the past 20+ years and hopefully for many more years to come.
So, there you have it: a 'day in the life of a Fayette County small business owner.' It's a great life, and I wouldn't trade it for anything. Many of my college classmates and business associates have either retired early or become executives in large corporations. I decided early on that the big company life wasn't for me. It's a blessing to be able to live, work, and play in a small community. Fayette County is large enough for opportunity, yet small enough for developing meaningful relationships with people and making an impact.
[Joe Domaleski, a Fayette County resident for 25 years, is the owner of Country Fried Creative – an award-winning digital marketing agency located in Peachtree City. His company was the Fayette Chamber's 2021 Small Business of the Year.  Joe is a husband, father of three grown children, and proud Army veteran.  He has an MBA from Georgia State University and enjoys sharing his perspectives drawing from thirty years of business leadership experience. ]