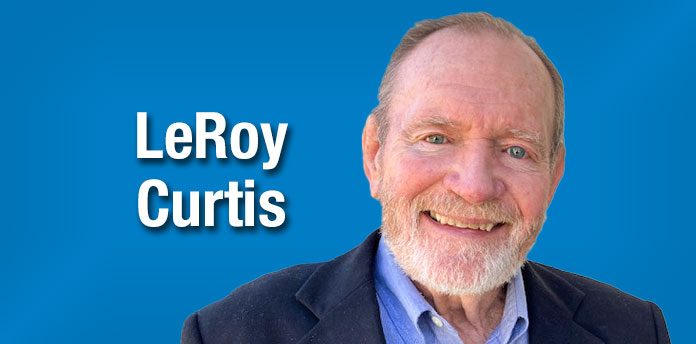 The Truth, the whole Truth, and nothing but the Truth, so help me God.
Everybody knows this phrase. It is the traditional vow given prior to a sworn testimony before a court of law. It is illegal to lie under oath. In fact, lying under oath (perjury) is a profoundly serious crime. One would think that they should be very careful about how they manage the truth. So, what is "truth" anyway?
About two thousand years ago Pontius Pilate cynically asked that question of Jesus Christ. The Lord was in Pilate's custody waiting to be judged, condemned, and eventually punished … precisely for telling the truth about Himself. Irony at its worst, don't you think?
Webster defines truth as "the body of real things, events, and facts." However, since we have invoked the name of God into the issue, the dictionary also states that "the truth" is a transcendent, fundamental, or spiritual reality.
This is exactly what Jesus was speaking to Pilate about in the first place. You cannot mess with the transcendent or the spiritual when it comes to matters of truth.
Jesus had already told Pilate that the reason He came into the world was to testify to the truth, and people who were on the side of truth would listen to Him (John 18:37). But Pilate was in no place to hear Jesus. He was too busy dealing with a highly sensitive political matter.
That is an all-to-familiar theme in history. In that moment "his truth" was all about maintaining the peace and order where he governed. Pilate knew he would have immediately been replaced had he failed to do that. He also knew that Jesus was innocent of any real crimes and was merely the subject of foreign religious regulations that he could never understand. He tried hard to let Jesus go free, but the chief priests would not let him off the hook.
Wanting to do the right thing is not ever enough. The accusers successfully intimidated him with the threat of mob violence, and even called Caesar their ONLY king (sorry, God). Sad. When spiritual leaders expect ungodly government officials to do their bidding, the results are a lot less than what was promised. Usually, truth ends up being re-crucified.
Today godless politicians put their right hand on the Bible and swear in God's name to do things, while not even believing that there is an absolute truth. For that matter, perhaps many don't believe the God of the Bible really exists, even when claiming to be practicing Roman Catholics, Methodists, or whatever brand of religion that provides virtue cover.
Political expediency seems to be all that matters. Like Pilate, politicians fear the mob that they see much more than they fear God whom they do not see. It is no wonder that the instructions of our Lord are lost somewhere along the way. He said that would happen. Favor with the mob gets people reelected; doing the right thing seldom does anymore. Having favor with an outdated "god" is too abstract now to be worth the effort.
This reality is also apparent in American business and industry. "Virtue signaling" (appearing to be sympathetic to "woke" philosophy or behavior) has become a means to curry favor with the counterculture mob. Crowd appeasement drives business plans and advertising significantly more than does any concept about the truth. Today's crowd is fickle and easily manipulated, very much like the crowd who yelled "Crucify him!" at Jesus on Friday, after having sung "Hosanna" to Him less than a week earlier.
Church leaders are not immune to the same sort of duplicity. These days pastors must take great care in their choices of sermons and the frankness of their counseling. Many passages in the Bible are offensive, and the truth can stir up anger in anyone who is not walking in it.
Holiness, living in obedience to Scripture, seems to have become passe. Nobody wants to hear a barrage of religious dos and don'ts. The crowd comes to church to be edified and affirmed, not challenged. If the pastor loses their favor, the church will soon have to close its doors. So, doctrine must be modified, and scriptures have to be reinterpreted to accommodate the demands of the crowd. Sadly, that is all too common.
The issue is whether we Christians are on the side of truth or on the side of popular opinion (the mob). If we really care about the truth, then heeding to what Jesus says is imperative. That is abundantly clear.
We cannot keep calling Him Lord in church and ignore His instructions when we are somewhere else. As I have previously emphasized, merely believing in Jesus falls well short of what He desires from those who love Him.
Take note of John 8:31-32: To the Jews who had believed Him, Jesus said, "If you hold to my teaching, you are really my disciples. Then you will know the truth, and the truth will set you free."
There were those in Israel who believed that Jesus was the Messiah. That was a good beginning, but "holding" to His teaching has always been the true mark of a disciple.
Jesus is clearly talking about obedience. That is a difficult hurdle for this present generation that has been impacted by a false philosophy which deceives young people into believing that they can choose their own truth and act on it with little regard for its consequences.
Individualism and moral relativism will cancel truth. Woe to anyone who stands in the way of the mob's self-determination and lawlessness.
Yet, the scripture says it is the true disciple that will know the truth and be set free by it. For one thing, only the truth that you know and actualize makes any real difference in your life. What one mistakenly thinks is truth is less than useless.
The grace of God is not just a matter of dumb luck. God's favor typically falls on those who keep seeking, asking, and knocking to know Jesus and the power of His resurrection. That sounds like discipleship to me.
Disciples pursue the Lord and crave His teachings. That is where they find the eternal truth, the only truth they can trust, and the truth that will make them free, especially from the law of sin and death.
They are also set free from their own conflicting personal issues. Their lives are now in Him, transformed to His image and not conformed to the pattern of this world (Romans 2:12).
The Lord's words are forever true. We can count on that regardless of anything else in our lives. His promises are the reality we can enjoy in the here and now, even if we are temporarily suffering. They are also our sure hope for tomorrow. He assures us that Heaven and earth will pass away, but His words will never pass away (Matthew 24:35). We are free, indeed!
God bless you.
LeRoy
[LeRoy Curtis is a graduate of the University of North Carolina, Chapel Hill, and Asbury Theological Seminary. He served four years as a U.S. Naval Officer after which he became a pastor, Bible professor, educator, author, and missionary living in E. Africa for eight years where he and his wife developed a curriculum of biblical studies for untrained pastors in rural Kenya. His passion for training young church leaders takes him to various parts of the U.S., Latin America, and Africa. He and Judy are currently residing in Carrollton, Georgia.]