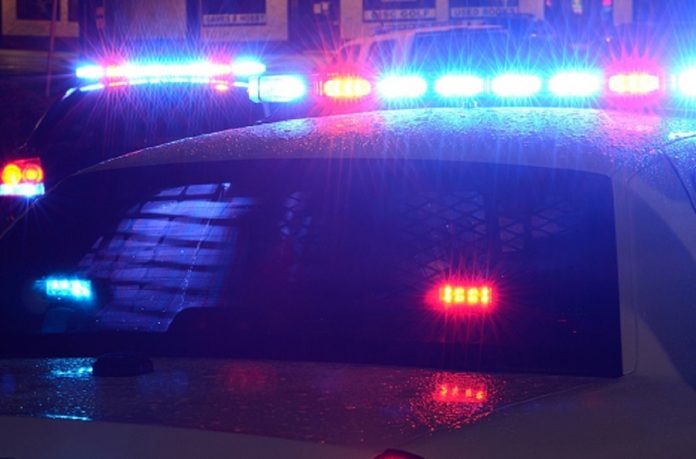 A juvenile led police on a nighttime chase through Peachtree City last week and wound up with a long list of criminal charges.
According to reports, a Peachtree City Police officer was sitting next to Lake Peachtree May 3 at about 10:30 p.m. observing traffic and saw a vehicle in the left lane traveling at a high rate of speed. The officer pulled out onto the road and attempted a traffic stop but the driver sped up and fled.
The officer eventually lost visual contact and called off the chase, but another officer located the car. The driver again accelerated and tried to flee, but the chase ended with a PIT maneuver, which resulted in the vehicle stopping.
The unnamed juvenile faces two felony counts for fleeing to elude law enforcement and felony theft by taking, along with misdemeanor counts of speeding, stop sign violations, improper turn, no driver's license, hands-free violation and seatbelt violation.
Elsewhere on Fayette County roads, a traffic stop was conducted May 3 on Hwy. 74 near Aberdeen Parkway regarding a black Dodge Challenger with an improper display of the license plate. A roadside investigation revealed that the vehicle was a stolen rental car with altered (destroyed) public VIN stickers. Leslie Slaughter was arrested on a felony count of theft by receiving stolen property and transported to the Fayette County Jail.
Another traffic stop May 3 at about 3 p.m. was at Hwy. 74 and Kelly Drive in reference to invalid registration. The driver provided a false name and was found to be in possession of methamphetamine, a suspended license, and a stolen firearm.
Tipton Davis, 30, of Hampton was arrested and charged with drug possession/sale/manufacture, possession of a firearm in commission of a crime, giving a false name to an officer, theft by receiving stolen property, driving with a suspended license, possession/use of drug-related objects, a false/defaced tag, and no proof of insurance.
A Fayette County Sheriff's Office deputy pulled over a driver May 2 at about 8 p.m. near the intersection of Hwys. 279 and 314 in in the northern end of the county. The initial reason was a license plate violation, with the plate obscured so it could not be read, but the deputy was able to smell a very strong odor of marijuana, according to reports.
Further investigation revealed a felony amount of marijuana in the car along with a weapon. Lamarco Hill, 26, of Atlanta was arrested and charged with possession of a firearm in commission of a crime, drug possession/sale/manufacture, possession/use of drug-related objects, marijuana possession, and an obscured/missing license plate.
Another May 2 traffic stop by FCSO deputies took place around 3:30 p.m. at Hwy. 85 and Shamrock Drive, within the Whitewater school zone. After making the stop for improper driving, the deputy smelled a strong odor of marijuana and found a felony amount of the drug in the car, as well as MDMA (Ecstasy) and psilocybin (mushrooms).
Andy Vo, 25, of Senoia was arrested and charged with five felony counts of drug possession/sale/manufacture as well as selling drugs within 1,000 feet of a school. Other charges included possession/use of drug-related objects and crossing a median.