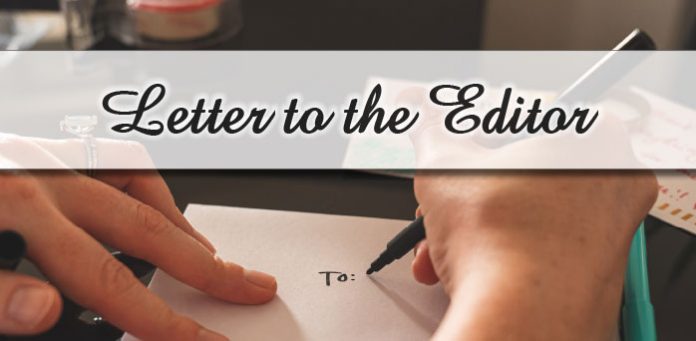 What happened in Nashville on Monday March 27th is tragic in many ways. Of course, the main tragedy was the murder of three children and three adults. Whoever is commenting on this case should first and always start with that. But I also have sympathy for the shooter, who had been indoctrinated to the point where she felt violence was her only recourse.
It is tragic that a transgender woman felt that she had to lash out like this. We can't confirm in detail what was going through her mind because the police have refused to release her "manifesto," but they nevertheless claimed it did indicate both an animus towards Christians and detailed plans for the attack.
LGBTQ+ activists have seized on this tragedy to once again cast themselves as victims, victims in a society whose mainstream corporate, media, educational and governmental institutions celebrate and promote their cause non-stop.
But because some people have 1) refused to accept the claims of transgender ideology and 2) called for legislation to protect minors from permanent hormonal and bodily harm, transgender advocates feel that they remain a persecuted, marginal group.
And, they claim that such resistance harms their very well-being and accuse their opponents of "hating" them and trying to "erase" them. They demand complete obedience to their cause and will brook no opposition. So much for the cause of "tolerance."
One very important point to make here is that almost none of this legislation or push-back would be happening if the LGBTQ+ activists limited their efforts to the adult realm. If they didn't invite children to drag shows, or advocate for hormone therapies and surgery for gender-confused children, or surreptitiously place graphic homosexual pornography in elementary school libraries, we wouldn't be having these discussions.
But since they are doing these things, a good number of American citizens are pushing back and drawing a line in the sand saying, "Leave our kids alone!"
If we do not want children under 18 to be able to vote, drink alcohol, rent a car, get a tattoo, or engage in sexual activity with adults, then why on earth would we allow them to engage in irreversible hormone and surgical treatments? Especially when studies show that the vast majority of children who experiment with gender identity revert back to their biological sex as adults.
Trans activists would argue that the risks are worth it because if you don't let a kid transition, they will be more likely to commit suicide. Leaving aside the terrible emotional blackmail of this tactic and the lack of data to back it up, let us remember that trans adults have an attempted suicide rate of 40%. That is 40 times the rate of the general population.
So, how does it make any sense to insist that to avoid suicidality a child must be allowed to assume behavior that will increase their chance of attempted suicide by 4000%?
But, as usual, LGBTQ+ activists ignore such common sense and continue with their demands for complete and total obedience to their agenda, in spite of the harm it may do to children or themselves. They have succeeded in convincing much of polite society to do so and have completely captured the White House as well.
When President Biden thus claims, after a transgender person killed 6 innocent people, that there is an "epidemic of violence" against trans folks, you know that facts have been utterly replaced by ideology. Worse, this kind of rhetoric, along with hyperventilating about the so-called "genocide" of trans people by Christians and conservatives, is very likely to inspire the kind of violence we saw in Nashville.
Those of us who defend biology, science, and traditional, Christian views of male and female are not the ones inciting violence. We are simply trying to protect children from permanent physical damage and to guard their innocence.
It is vital that children not be confronted with any kind of sexual indoctrination in our schools, whether it be hetero- or homosexual in nature. That's not the job of educators. That's reserved for parents alone.
Leave our children alone, and we'll leave you alone. That's our stance. The stance of LGBTQ+ activists seems to be: let us indoctrinate your children the way we see fit, or else.
And, unfortunately, we've seen just how bad the "or else" can get in Nashville. May God forgive us all and have mercy on those who think violence is the way to solve such problems.
Trey Hoffman
Peachtree City, Ga.