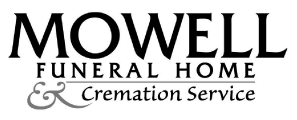 Walter J. Klaczak, Jr., 71, of Peachtree City passed away on April 10, 2023 following a recent diagnosis of ALS (Lou Gehrig's disease). Walt was born in Philadelphia, PA to Dorothy (Keasey) Klaczak and Walter J. Klaczak, Sr.
When Walt was three years old, his family joined the throng of post-WWII veterans who were migrating to the suburbs and moved to Levittown, PA where Walt and his brother and sister were raised. Walt graduated from Woodrow Wilson High School in Levittown and briefly attended Valley Forge Military Academy in Wayne, PA, and Bucks County Community College in Newtown, PA.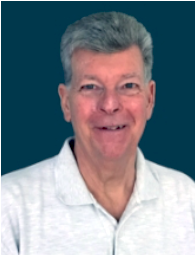 In 1974, Walt moved to Casselberry, FL and worked as a fireman/EMT for Union City Fire Department. His work schedule gave him the opportunity to continue his studies and he attended Southern College in Orlando, FL. It was there that he met the love of his life, Claire (Pallansch) Klaczak. Their whirlwind courtship resulted in a loving marriage lasting over 41 years. Their lives together moved them from Florida, to California to their eventual home in Peachtree City, GA, where they lived for almost 33 years.
While Walt enjoyed a career in customer service, his defining attributes were outside his work-life. His over-riding passion in life came from music. Walt was a gifted trumpet player and volunteered his talents with the Southern Crescent Symphony Orchestra, the Peachtree City United Methodist Church Orchestra and the Fayetteville First United Methodist Church Orchestra.
When not playing his trumpet, Walt could be spotted riding his treasured Greg LeMond-autographed bicycle along the Peachtree City roads and surrounding countryside; cheering on his beloved Green Bay Packers; or spending time in the kitchen with his wife preparing tasty vegetarian cuisine.
Walt is survived by his loving wife, Claire Klaczak; older brother, James A. Klaczak; younger sister, Nancy (Klaczak) Sandefur; nephew, Scott Sandefur; as well as numerous in-laws, nieces, nephews, great-nieces and great-nephews from his wife's side of the family.
Walt was preceded in death by his mother and father, Dorothy and Walter J. Klaczak, Sr.
A Celebration of Life service will be held in the Chapel at Mowell Funeral Home in Peachtree City on April 22, 2023 at 11:00am. We will be celebrating his beautiful life, not mourning his loss.
Make a joyful noise unto the Lord, all ye lands. Psalm 100
In lieu of flowers, the family is requesting donations to the ALS Society: https://donate.als.org/give/287064/#!/donation/checkout?c_src=jumppage
We welcome you to provide your condolences, thoughts, and memories on our Tribute Wall.
Mowell Funeral Home & Cremation Service, Peachtree City, www.mowells.com