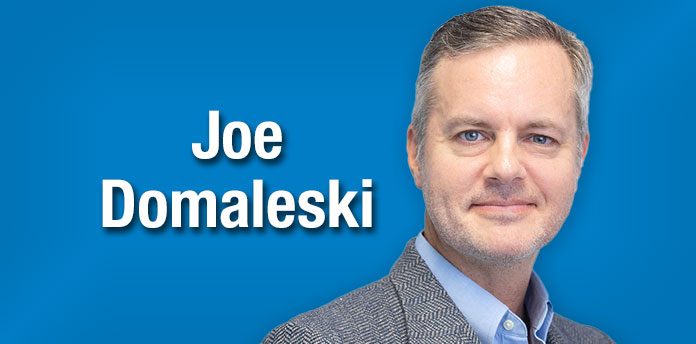 Recently, I was asked to share some of the things I did to start and grow a successful company that is now celebrating its 20th year in business. Without hesitation, I said that the ability to network and make in-person connections in the local community may be the single most important contributing factor to our success.
When we started the business in 2003, I sought the advice of others. A mentor of mine gave me two pieces of advice to help jumpstart my entrepreneurial efforts – join the Chamber of Commerce and volunteer with a non-profit or civic group. I did both, and I'm glad that I did. If your business or non-profit organization supports, serves, hires, solicits, or sells locally, then it's essential that you know who's in the community, and that they know who you are.
Networking allows you to meet like-minded people, identify those who can help you, find people you can help, and is one of the best ways to maintain a connection to what's what and who's who in the local community. Because of its size and sense of community, Fayette County is a great place to network and make connections.
Social media really didn't exist as we know it in 2003, so most of my networking was, and continues to be, in person. I think the ability to stay connected via social media is a great way to maintain relationships once established. On the other hand, there's nothing like making connections and friends in person.
I've been told that I seem to know everyone, and it's true that I enjoy meeting new people. What follows is a laundry list of tips I've accumulated over the years that may help you network and make connections:
Remember to be genuine and authentic; people can "sense" a fake. Your goal is to help others – "what goes around comes around."
Participate in activities/groups that are conducive to finding the networking opportunities you seek. Some groups are focused on learning, making contacts, service work, etc.
Find groups that work like you work – are people supportive of one another? What is the tone and temperament of the group?
Ask open-ended questions in conversations. Learn the who, what, where, when, and how.
If you join an organization, be willing to serve in that organization in some capacity. It'll keep you visible and show people you care.
Become known as a "go-to" person that has solutions, not problems.
Be articulate about what you do and how you can help others. Be just as articulate when you ask others to help you. How can they help you?
Have a clear vision of what you do, for whom, and why. What makes what you do different from others?
Always follow up quickly and efficiently. Respect others' time.
Don't be afraid to ask for a favor.
Use connections you already have – clubs, organizations, neighbors, family, friends, Church, alumni associations, sports groups, etc.
Take advantage of local networking events – Chamber of Commerce, business events, presentations, mixers, socials, etc.
Image is everything! Make a positive impression – appearances do count. Conduct yourself with stature and authority, without being pompous.
Know when to end a networking discussion. Nobody likes a conversation that drags on past the point of effectiveness. Don't be afraid to end the conversation when the time is right.
Be visible.
Always give a card and get a card. Write notes on the back of the cards you get.
Have fun; it's contagious!
That last point is the most important one – have fun. The purpose of networking is to meet people, not make sales or get donations. If you meet enough people, relationships will naturally form, and that's the way it should work. I know that some of you are introverted and don't necessarily enjoy large groups of people. That's perfectly fine; be authentic and meet people in a manner that's more suited to you.
I'd like to give a shout-out to my friend Colin Martin, who has served as President and CEO of the Fayette Chamber for the past four and a half years. He's an incredible networker, and our community is a better place because of his leadership and efforts to help people make connections. Unfortunately, Colin is leaving the Chamber at the end of this month to be closer to his family in Columbus, GA. Thanks for all you've done for our community, Colin.
[Joe Domaleski, a Fayette County resident for 25 years, is the owner of Country Fried Creative – an award-winning digital marketing agency located in Peachtree City. His company was the Fayette Chamber's 2021 Small Business of the Year.  Joe is a husband, father of three grown children, and proud Army veteran.  He has an MBA from Georgia State University and enjoys sharing his perspectives drawing from thirty years of business leadership experience. ]