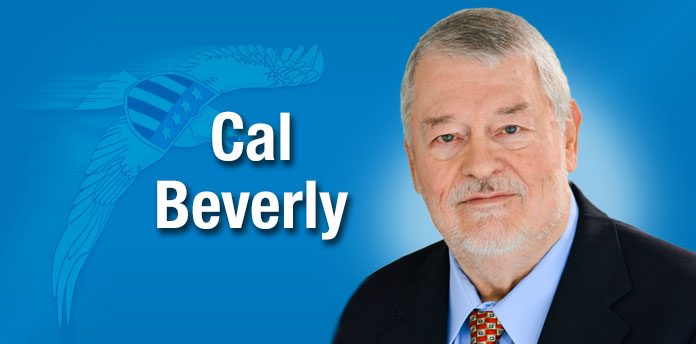 Councilman Mike King said, "Whoa!" to deleting a citizen's right to get on the City Council agenda. I say, Thank you, Councilman King, for tapping the brakes on this rush to take away a right that is already an ordinance.
Mayor Kim Learnard said she is "100% in favor" of deleting that right. "This brings Peachtree City in line with best practices," she said. "We have a representative form of government," she said, noting that she considers citizens "well represented" by the current council. "We are here for you," she said.
New City Manager Robert Curnow said such deletion would "streamline the process" of determining which issues the council must consider, and reported that a survey of more than a dozen local governments uncovered no other example of such an ordinance being in effect.
New Councilman Clint Holland said that Peachtree City is "a special place" and that the rule has produced no problems. "Let the sleeping dog lie," he said.
Councilman Phil Prebor said the revised process of  asking the city manager or at least one of the council members to put an item on the twice-monthly meeting agenda was sufficient. "If they can't get one in five [members] to listen, then maybe it doesn't need to be on the agenda."
Councilman Frank Destadio was noncommittal about whether to keep the current access unchanged.
The council voted 5-0 to postpone the decision to delete that ordinance from the city code to a March meeting.
So, let's get my bias in the open — I'm close to an absolutist about First Amendment issues, which makes me a knee-jerk supporter of every government rule or law that furthers those rights. That's why I am strongly in favor of Peachtree City retaining its unusual codified access to the agenda of the local government closest to us citizens.
I earlier said the ordinance is "the near-perfect implementation of the First Amendment right of the people 'to petition the government for a redress of grievances.' Democracy in a constitutional republic doesn't get any more functional and grassroots than that. And government — local or higher — doesn't get much closer to honoring in practice the First Amendment than that."
Discussion last Thursday night revealed that no other Fayette government has such a rule on the books, so that Peachtree City is something of an outlier in providing a mandated way for ordinary citizens to get something in front of the council without having to get permission.
It also was revealed that the right was rarely used — maybe three times in the past decade —  which would seem to indicate that the right was not being abused.
So why vote it out of existence? Why does that agenda access rule bother the new city manager and our mayor? Why does the new city manager pick that as the first city ordinance he believes needs changing? What threat does it pose that it must be "streamlined"?
That brings up another violation of the public's right to "petition the government for a redress of grievances" committed by our highly efficient mayor. Public comment time is frozen at 20 minutes, whether there are two persons or 40 persons wanting to speak.
In one flagrant instance in the past year, Mayor Learnard cut public comment time down to 53 seconds per speaker. 53 seconds. As if she couldn't expand the 20 minutes to however long it might take for her constituents to get a chance for even 2 minutes each. She demonstrates a heavy-handed, negative approach to hearing from the public.
It's not like such overflow crowds usually burden the council at their two meetings a month. The council has to really mess up to bring a crowd clamoring to talk. And then to be insulted with a 53-second timed limit?
No such time constraint limits other council members or the city manager or city staff members. How special.
And, no, such an accommodation to citizens — really, a demonstration of respect for their rights — manifestly would not cause the wheels of city government to grind to a halt. If city council members haven't got time to listen to the public in a public meeting, then their priorities are questionable. Make time. Without a 53-second limit. It's two meetings a month, for pity's sake!
[Cal Beverly has been editor and publisher of The Citizen since 1993 and first covered meetings of the Peachtree City Council in 1982.]