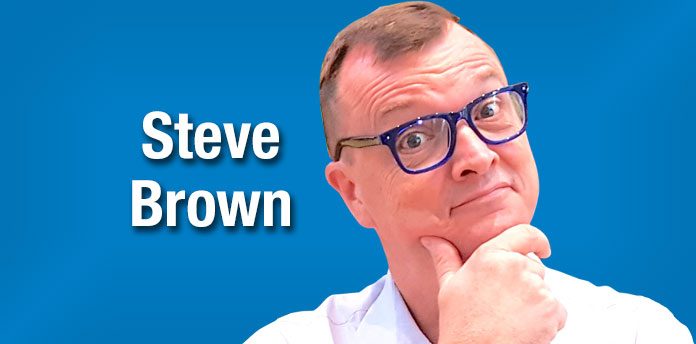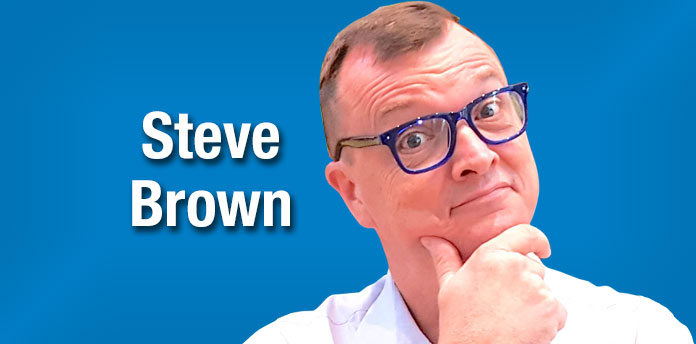 The previous column entitled "The developer who created today's Peachtree City — and gets little credit for it" got quite a bit of attention last week.
History is a fascinating look at people, actions, decisions, interactions, and behaviors. History's cousin, legacy, is also a depiction of specific people and events.
Of course, as Winston Churchill made clear, the historical narrative is largely dependent upon who is writing it. History and legacy can be perilous preoccupations, indeed. Peachtree City's history is no different.
So now you know
The overwhelming majority of residents in Peachtree City (perhaps 99.99%) would have never known about the city's founder Pete Knox, Jr. had I not started writing about him in The Citizen back in 2009. I stumbled upon Knox while doing some research as mayor.
Local schoolchildren were writing errant papers on the city's history. A local amateur historian had been promoting a revisionist history for years, and everyone went for it. There were no "official" accounts.
Joel Cowan referred to my lifting the historical curtain away from Knox in 2009 as an "incendiary editorial." Fortunately, my writings brought Knox some attention and he ended up getting at least a mention in a history booklet released by the city's library.
There has been a great deal of legacy confusion in Peachtree City. Somehow the founder's employee, Joel Cowan, was cited as the founder everywhere I looked, especially in bios of Cowan on the sites of various organizations he was involved in.
I was deeply saddened that Cowan himself never lifted Knox and the other investing founders up in the public forum, the people who gave him the opportunity to be part of the city's great story. To me, it showed a great deal of disrespect.
Like Knox, the other man who was tossed out of the historical narrative was Peachtree City Development Corporation's (PCDC) Doug Mitchell.
Back in the 1800s, Fayette County was a huge land mass. The land was eventually divided into current Fayette, DeKalb, Spalding, Clayton, and what is now South Fulton (formerly called Campbell). All of those counties had the same chance at success, but one ranks much higher on the quality of life metrics by far: Fayette County. The difference is Peachtree City and Mitchell made the difference.
Had it not been for Pete Knox, Jr.'s crazy idea of starting a city from scratch (in a county that resented the new city) and Doug Mitchell forming the right organization with the right people to propel the vision to unprecedented heights, there would be no Peachtree City or Fayette County as it is today.
It's important to give people their due. You don't have to like them but at least acknowledge their accomplishments. This is a good lesson for our children, especially in our culturally divided society.
Readers recalling Doug Mitchell
I thought it apropos to list some of the comments from social media about the column on Doug Mitchell and the city's history.
Michael Witt commented that he grew up in Annapolis Maryland in the late 70s-early/mid-80s. Mitchell and his stepfather (president of a large civil engineering company outside DC) went to many conventions together. Witt's mom and Mitchell's wife became best friends.
"I can recall as a kid in Maryland hearing about Peachtree City! Doug was very proud of what he had done/was doing," Witt said. "Ironically, through a million twists and turns, I (along with my two sisters) now call Peachtree City home. I don't recall Doug being an especially likable guy, but you have to give him some credit regarding his job."
Former Fayette County Commissioner Peter Pfeifer said, "Doug and PCDC were certainly not perfect but are really most responsible for what was created."
It's a theme with Mitchell, the haughtiness, but the execution was impressive.
L. Gibbs worked in a local dentist's office where Mitchell was a patient. She said Mitchell had some anxiety regarding dental procedures. Gibbs successfully worked to make him more comfortable.
"Ironically, he never once shared the details on his work with PCDC or his role in the development of PTC," Gibbs explained. "He came across as a sweet family man who was very proud of his children."
So appreciative was Mitchell of Gibbs' compassion that he allowed Gibbs and her husband to stay at his log home retreat in Montana. "It was such a gracious and welcome retreat that he gave us and refused any payment for the stay," said Gibbs. "Glad to see this article from Steve Brown because the city of PTC definitely should recognize him for his skills at bringing PTC to where it is today."
Perhaps one day there will be an official recognition of Knox and Mitchell. You never know.
Filling in the gaps
Michael Jerrell reminded me not to leave out Steve Black. Black, now president of Pathway (formerly PCDC), was also a force at PCDC. Black has overseen much of the Pathway development outside of Fayette County, including Summer Grove and Avery Park in Coweta County, Monarch Village in Henry County, and Lake Forest in Forsyth County.
Resident reader Tom Walsh rightly pointed out that I never told the readers how the alcohol rehab program worked out for Pete Knox, Jr. Knox cleaned himself up and lived a sober life until his death in 1993.
As no parent should ever have to experience, Knox had the unfortunate circumstance of living with a daughter and a son dying from cancer.
During Knox's drinking days, he bought a lumber mill on a whim. It was a disastrous move and could have ruined the family. The sons Pete III and Boone had to waste a great deal of their young adulthood working countless hours to save the project for their father.
Pete III became a national figure in real estate investment trusts while Boone became a prominent figure in Georgia banking.
Steve Goins said he was in high school locally in 1979. He said in addition to the Big Star as indicated in the column there was also the A&T grocery store located in the Aberdeen Village Center. "Of course, the one constant in most of the history of PTC is going to be Jim Royal and Partners II Pizza," Goins said.
Many readers have commented on moving to Peachtree City in the 1970s and remembering the horse stables and pastures. You might have wondered where the street names "Bridlepath Lane" and "Clydesdale Road" came from.
The equestrian theme for the city did not survive, and the site was converted to what is now the Glenloch Recreation Center and soccer fields.
Share your experiences
If you are a Peachtree City long-timer, let us know your thoughts on the city in the 1970s — 1980s in the comment section.
I am working on crafting something on the gregarious Mayor Fred Brown next.
Read the previous history columns in this series with these links:
Part 1 – The founder, the idea, what now? 
Part 2 – The land purchase, the hostility, and the first steps 
Part 3 – The crash, the change, and the new direction 
Part 4 – Worldwide turmoil, Peachtree City in foreclosure, and new ownership 
Part 5 – The developer did it but got no credit
[Brown is a former mayor of Peachtree City and served two terms on the Fayette County Board of Commissioners. You can read all his columns by clicking on his photo below.]