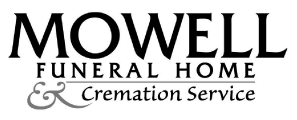 Windell Lavon Sheffield, 92, of Senoia, Georgia passed away on Friday, February 3, 2023, at his home battling Alzheimer's Disease and Dementia Symptoms.
Although his legal name was Windell, he was known to everyone as Bud. In his life, he was proud to have many titles: husband, father, brother, uncle, grandfather, great-grandfather, Great-great grandfather, and friend.
In his life, he had many loves to include family, friends, outdoor sports, work and growing vegetables in his garden or planting his azaleas and dogwoods.
The family is proud to say he was the head of five living generations with him at 92 and the youngest at 2.
Bud was born in Colquitt, Georgia, living there as a small child and teenager until he met his wife, Betty, married for over 61 years, then drafted into the Army serving at Fort Dix, New Jersey. Bud's training in the service taught him to become a butcher.
When discharged, he carried his training into his career in the food industry becoming the meat market manager for both Food Giant and Big Apple under Alterman Brother's.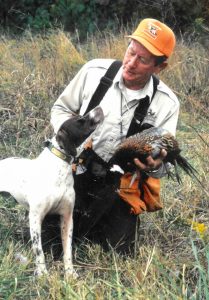 After retirement with 30 years of service, he became co-owner of the Texaco gas station in Fayetteville, Georgia.
Whether meat market manager or Texaco, Bud ALWAYS found time to go fishing or bird hunting yet being mindful of family. Bud absolutely loved this part of his life, so much so that one might say "the" love of his life was Burnt Pine.
Bud was preceded in death by his parents: Charlie Crawford Sheffield, Sr. and Ethel Gilbert Sheffield, his wife, Betty Jean Weathersby; brothers, Charlie Crawford Sheffield, Jr., Ronnie Sheffield, and sister, Dorothy Mock Barnhill.
He is survived by his daughters, Deborah Sheffield Sturdivant, Linda Sheffield Roberts, and a brother, Marvin (Mique) Glen Sheffield; 3 grandchildren, Chris (Melanie) Ellington, Shane (Krystal) Roberts, Lindsey (Adam) Oyola; 8 great-grandchildren, Katelyn (Ray) Loya, Christina (Caleb) Posey, Michael Roberts, Jonathan Roberts, Samantha Roberts, Benjamin Oyola, Tobias Oyola, Frank Jordan, and 3 great-great-grandchildren, Aria Loya, Gage Loya, and Conner Hinkeldey.
A memorial service and celebration of life will be held Saturday, February 18, 2023, in the Chapel of Mowell Funeral Home, Fayetteville at 11:00 AM. Time to be forthcoming. Family will receive family and friends one hour prior to the service.
In lieu of flowers, the family requests donations be sent to the Alzheimer's Association online at ALZ.org (225 N. Michigan Ave., Floor 17, Chicago, IL. 60601)
We welcome you to provide your condolences, thoughts, and memories of Bud on our Tribute Wall. Mowell Funeral Home & Cremation Service, Fayetteville, www.mowells.com