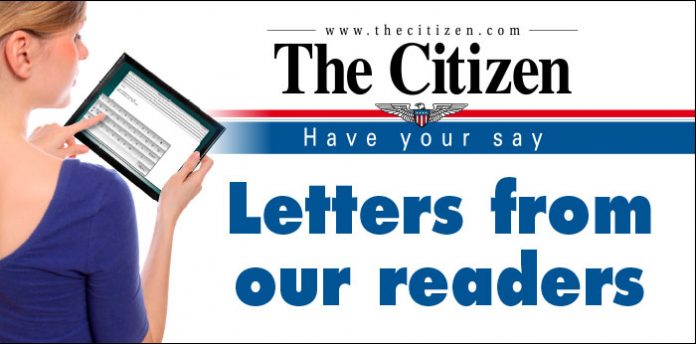 The runoff election for December 6 has come down to two Republican candidates, Clint Holland and Phil Crane. I guess you could describe this race as "not all Republicans are alike."
Phil Crane and his supporters began an insult campaign in an effort to tarnish the image of the top vote getter Clint Holland. Holland keeps going back to the issues and the actual replies both candidates gave to the candidate questions issued by the Citizen. I appreciate Clint Holland taking the high road.
There really is a significant difference between the two candidates. Clint Holland offered a summary of those differences in his letter to the editor. It is well worth reading.
As for the Crane campaign team, they are incredibly lacking in substance. Phil Crane hides from the issue of the traffic congestion at the 54 and 74 Highways intersection and his supporter Jason Aldrich wrote a letter to the editor mocking Clint Holland for offering a solution for the traffic and how to make it a reality.
Crane supporter Paul Schultz wrote a letter to the editor saying Clint Holland was a smart man but that he was too old — being retired somehow invalidates his candidacy. It is laughable that the only excuse they can come up with to not vote for a well-qualified Clint Holland is he has lots of time to work on city issues because he is retired. They must go that route because their candidate Crane does not have as much time to work on city issues as a self-employed businessman.
When the campaign of the second-place vote getter has to stoop to personal attacks against Clint Holland and avoid the important election issues, the choice on the ballot is clear!
There is a huge difference between the two candidates. You will see that Clint Holland is head and shoulders above when it comes to addressing the big issues. Please do your homework before you vote on Tuesday.
Sally Odle
Peachtree City, Ga.