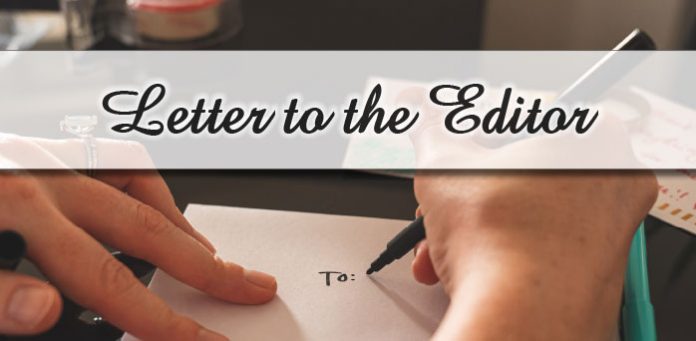 I'm writing to express my support for Dr. Phil Crane in the Council Post 3 runoff election.
I've closely watched or campaigned for candidates in several of the past election cycles, and I appreciate that there are residents of Peachtree City who want to run for local office, but I'm surprised by those who chose to run but don't really have a grasp of what is going on in the city.
Dr. Crane has attended council meetings before his opponent, Dr. Clint Holland, even lived in the city. As an example of an issue, when I reached out to all five initial Post 3 candidates for a comment on the resurfacing of Riley Field track, very quickly four agreed that it should be done except Dr. Holland, and he refused to answer until he had all the facts.
He came around to supporting the resurfacing, and I was very pleased with his thoughtfulness and detailed ideas, but Dr. Crane could answer quickly because he knew the issue already as part of running for Council in 2021 and due to his work on the SPLOST advisory group.
The point is Dr. Crane shows up and is already engaged in civic activities; even after his loss a year ago, he continued to attend council and other meetings in person and be on the SPLOST group, which is tasked with thoughtfully evaluating and ranking how the city could spend SPLOST monies, and this brings me to the next point.
When I look at Dr. Holland's campaign site, what really strikes me is that it is all about saying "no." Saying no is easy; we don't even need to elect anyone, just get a sign that says "no" and put it in the chair, but we elect people to council to make difficult decisions.
For example, there are people who live on odd-sized lots and want variances, and most people will look at a particular situation and agree to grant it, but if the default answer is no, then we have disappointed residents that can't make full use of their property.
I've seen several 5-0 votes in favor of granting variances as well as variances that get declined, and every time the council debates and decides. If "no" is the default answer, then things won't go well.
The second part of saying "no" is related to not knowing the history of Peachtree City and the current redevelopment efforts going on in the city; some things will fit and others won't. Dr. Crane will be able to look at the merits of everything brought before council and evaluate on a case-by-case basis through the eyes of someone who's seen a lot in the city.
Something else that has occurred to me is that our council already represents those of late career/semi-retired or retired individuals. Certainly, they provide wisdom based on experience, but we need council members that can represent the young people in Peachtree City, too, especially the young professionals — the kind of people we want to move here.
As a chiropractor, Dr. Crane could choose to live anywhere, but he came back to his hometown, and he can pave the way for others by being a voice on council. I'm sure all of us have anecdotal evidence that "young families are moving into Peachtree City" even with the current structure of council, but that is in spite of and not because of who is on council.
If you ask me what Dr. Holland brings to council, he is very well educated in the sciences, successful when he was working yet now a retired person, but Mr. Frank Destadio already fills that role on council.
Dr. Crane is just as educated and currently runs his own successful practice yet experiences first-hand how young people interact with the city. This is a voice we need on council.
Early voting starts November 28. Please make your voice heard and vote Phil Crane!
Paul Schultz
Peachtree City, Ga.