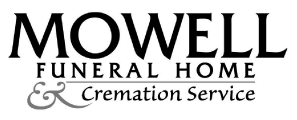 Mason Raiford Erikson, 73, of Fayetteville, Georgia passed away Tuesday, November 1, 2022.
Mason was born Wednesday, November 3, 1948, to Dr. Morgan Raiford and Bernice Burbour Raiford in Virginia. Mason was preceded in death by her loving husband, Erik Erikson.
She is survived by her sons, David (Vanessa) Erikson, and Jon Erikson and family; grandchildren, Mayven and Carlyn Erikson; and sisters, Sue Keane, and Judie Raiford.
Mason spent her career as a nurse, ending her career at Brightmoor hospice, and sharing her tenderness, humor and compassion with her patients.
The family will host a memorial service at New City Church in Peachtree City Sunday, November 6, 2022, at 3:00 PM. 
In lieu of flowers, the family requests donations be made to the New City Church Food Pantry in Peachtree City.
We welcome you to provide your condolences, thoughts, and memories of Mason on our Tribute Wall. Mowell Funeral Home & Cremation Service, Fayetteville, www.mowells.com