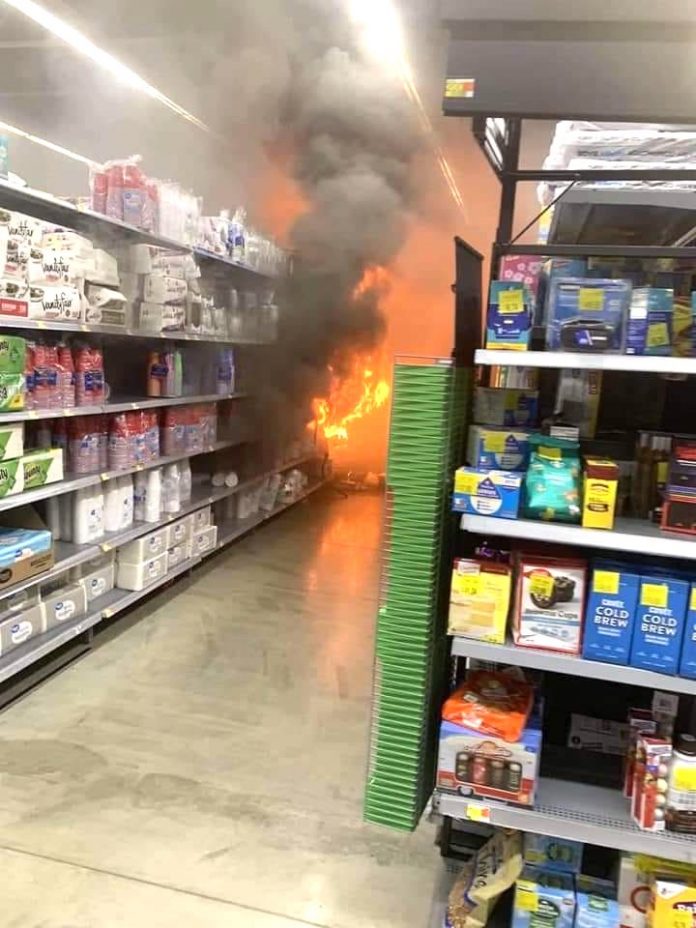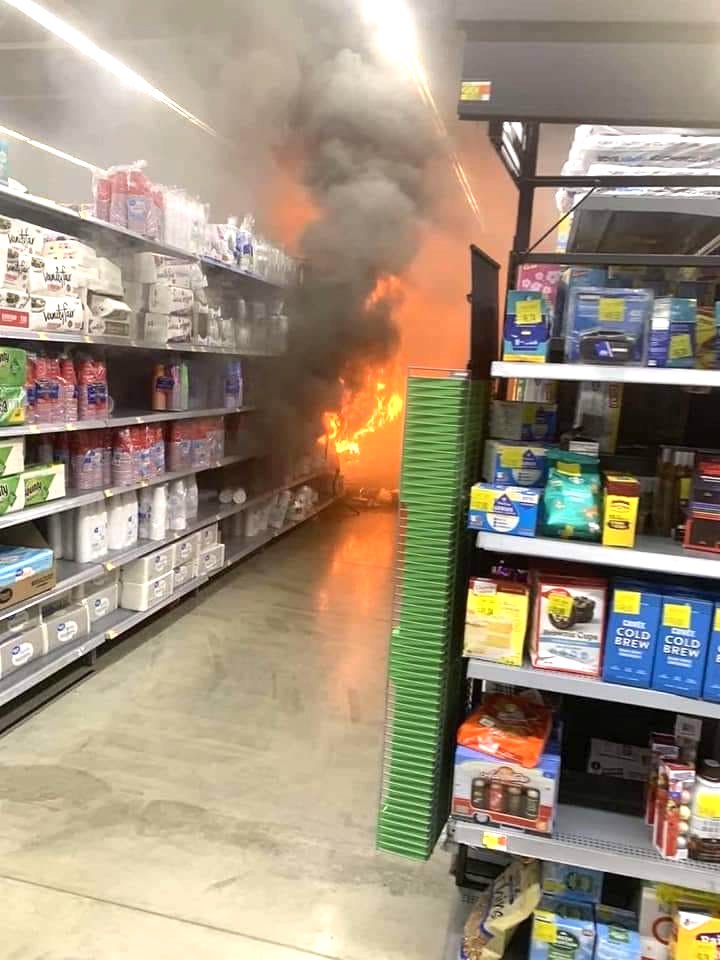 Under state's first offender law, her sentence can't be made public — 
The 14-year-old Peachtree City girl responsible for setting the Aug. 24 fire that caused significant damage to the Walmart superstore on Peachtree City's west side appeared in juvenile court on Oct. 21 on charges of 1st degree arson, where she admitted starting the fire.
District Attorney Marie Broder said the teen in Fayette County Juvenile Court entered an admission pertaining to the crime.
Because it was her first offense, state law requires that the sentence she received is confidential and no information can be released, Broder said.
Extinguishing the Aug. 24 blaze in the massive superstore required fire departments from Peachtree City, Fayetteville, Fayette County, Newnan and Coweta County. For some hours during the night of the fire, high-pressure water hoses ran across the four lanes of Ga. Highway 54 West, requiring closing the busy thoroughfare to all traffic. The hose ran to fire hydrants that supplied additional water to onsite water supplies.
Part of the store's roof collapsed, and thousands of gallons of water were poured through the openings formed by the roof collapse, soaking large areas on the sales floor.
Four city police officers were treated for smoke inhalation, and all were released within hours and returned to duty, Police Chief Janet Moon said at the time.
Police at the time said the girl used a cigarette lighter by itself to start the multi-million-dollar blaze, with no flammable liquid or any other chemical accelerant.
Police also noted that the fire was not part of a social media challenge.
Peachtree City police in a press release after the investigation said, "Initial eyewitness information was eventually corroborated by video evidence recovered from the damaged servers inside Wal-Mart, leading to a suspect description. Through further investigative efforts by detectives, a suspect was identified.
"On the evening of August 30, a search warrant was executed on the suspect's residence in Peachtree City, which included an interview with the suspect who admitted to starting the fire.
"As a result, a 14-year-old female juvenile was taken into custody and charged with Arson in the 1st Degree. The investigation revealed no evidence of a specific motive or participation in an organized activity."