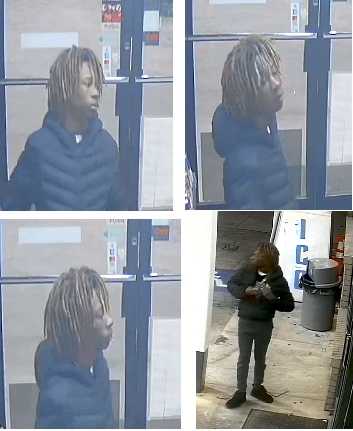 Detectives with the Fayette County Sheriff's Office, Criminal Investigations Division, are attempting to identify a person of interest in the theft of a motor vehicle and subsequent attempted break-in at Autrey's Armory off Ga. Highway 314 in north Fayette County.
Sheriff Barry Babb said deputies on Sept. 29 at approximately 4 a.m. responded to a commercial burglar alarm at Autrey's Armory on Bethea Road off Hwy. 314 just north of Fayetteville.
"Video surveillance from the location showed a white passenger vehicle arriving shortly before two subjects were observed attempting to force their way into a rear door of the gun store," said Babb. "Strong security measures at the gun store prevented the subjects from making entry and they fled the scene in the white passenger vehicle identified as a Kia Optima."
A short time later deputies responded to a motor vehicle theft call in the 100 Block of Wren Drive in the Kenwood Landing Mobile Home Park off Milam Road, Babb noted.
Babb said the victim reported her 2015 Kia Optima stolen overnight. The theft was discovered when the homeowner attempted to take her children to school. The keys were not with the vehicle when it was stolen.
Detectives located the stolen white Kia Optima at the Shell Convenience Store on Ga. Highway 92 North at Rivers Road. The vehicle was abandoned and surveillance video showed the vehicle was occupied by two subjects. One of the two subjects entered the Shell and purchased gas, said Babb.
Babb said detectives are attempting to identify the male who entered the store wearing a puffy black jacket with dark pants and black shoes. The male has long twists or tight loc style hair dyed blonde.