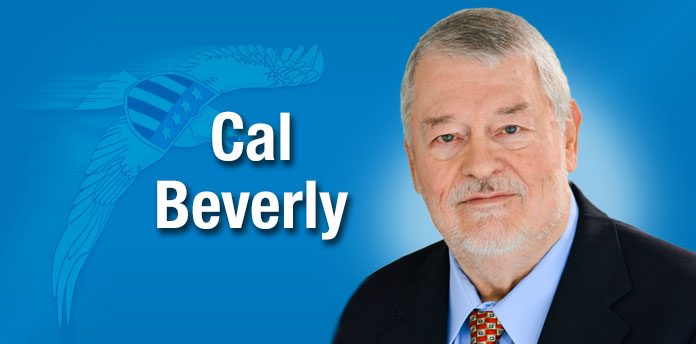 OPINION — I mentioned in my most recent opinion column that the Peachtree City Council apportioned 54 seconds per speaker to hear citizen concerns during the July 12 public meeting.
The minutes of that meeting show that I am incorrect. The council allowed 52 seconds for each speaker.
Fifty-two seconds. Plus the city wanted the speaker's name and residential subdivision. Ten seconds gone. So what are you going to do with the remaining 42 seconds to avail yourself of your First Amendment right to petition your government for a redress of grievances?
Fifty-two seconds to speak to the five ordinary citizens that Peachtree City residents elected to listen to them. And that bloody timer running to count down the 52 seconds on the big screens.
All the local governments are guilty of this move to downgrade the right of citizens to speak out loud to their elected representatives during a public meeting. Some make this constitutional right as inconvenient as possible, moving the strictly allotted time far down the agenda and keeping the speaker's time strictly monitored.
It was a standing-room crowd at the July 12 meeting — more than 50 people. Fifty-two seconds.
That strict time limit is a relatively recent development. At least two members of the current council have been present in past meetings in past years when crowds of citizens were allowed as much time as needed to hear everyone who wanted to speak. Both Mayor Kim Learnard and Councilman Mike King were present to hear citizens offer opinions about Great Wolf water park and an attempt to contract with the city insurance carrier to pay for individual lawsuits by council members or city employees against their own constituents.
Both attempts roused public anger and the council backed off both. And people spoke — without a timer — for more than 52 seconds each.
But the current council seems to want to put the public in a tightly cordoned-off corral so as to not exceed the council's arbitrary and capricious time limit of 20 minutes to hear ALL public attempts to petition their government.
It's an insult to the public, especially the clock ticking off 52 seconds per speaker.
Peachtree City Council members, you have two regular meetings a month during which you face the public. Nothing you have on your agenda is more important than the time you listen to the people who elected you, face to face, in public, no hiding behind emails.
If city officials are worried about having the meeting extended to hear from the public (twice a month, remember), then bring your extra seat cushions, your water jug and be prepared to listen — with respect.
If you don't want to listen to the people who elected you — in two public meetings a month, for more than 52 seconds each — then you should resign.
A special election can be held speedily, and with the city's overflowing tax collections, the city can easily afford the extra expense to elect replacement council members with more respect for the public.
Fifty-two seconds. And the clock is running.
And in addition, behave yourself, members of the public. Don't criticize any public official or city employee. You are not allowed to publicize any grievance that might actually hold somebody responsible. Forget that pesky First Amendment.
Here's the section from the July 12 minutes that enshrines these insults for future readers:
"Public Comment — City Clerk Yasmin Julio stated that, as per policy, the allotted time of 20 minutes for public comments would be divided by the number of speakers, since that number exceeded 10. There were 22 people signed up to speak, and each would be allowed 52 seconds.
"Before the public made their comments, Learnard addressed the issue of speed bumps, noting that the City convened an advisory group last fall to look at the issue of safety on the multi-use paths. That group recommended a number of improvements, including speed bumps, and the City listened and acted. However, she stated, there were no plans at this time for any additional speed bumps. Council would regroup and see how to move forward, and she asked the public to allow time for that. Learnard said the public comment portion of the meeting was a time for Council to hear concerns of residents. They wanted to conduct business in a professional manner, and she cautioned against any personal attacks." — City Council minutes, July 12, 2022 (bold emphasis mine).
Here is the agenda for the Aug. 4 council meeting.
CITY COUNCIL OF PEACHTREE CITY
REVISED MEETING MINUTES
AUGUST 4, 2022
6:30 p.m.
I. Call to Order
II. Pledge of Allegiance
III. Moment of Silence
IV. Announcements, Awards, Special Recognition
V. Public Comment
VI. Agenda Changes
VII. Minutes
July 12, 2022, Special Called Meeting Minutes
July 12, 2022, Executive Session Meeting Minutes
VIII. Consent Agenda
1. Appointment of Interim City Manager effective August 17, 2022
2. FY-22 Budget Amendment and Increase of (1) Public Communications Specialist (F/T)
3. Reclassify Assistant Police Chief Position from Salary Grade 121 to Salary Grade 122
4. Addition of Two (2) Firefighters/EMT's or Paramedics in the Fire Department
5. FY-22 Budget Amendment and Contract with WorkOps for Stormwater Management Service
6. FY2023 Non-Profit Funding- Fayette Council on Domestic Violence, Inc. d.b.a. Promise Place
7. FY2023 Non-Profit Funding- Fayette Senior Services
IX. Old Agenda Items
07-22-02 Adoption of FY 2023 Operating Budget and Capital Improvement Program
(Salvatore)
X. New Agenda Items
08-22-01 Request to Continue Recruitment Sign-On Bonus through February 2023
(Brown)
08-22-02 Lake Mcintosh Access Road/TDK Blvd Conveyance (Meeker)
XI. Public Hearings
XII. Council/Staff Topics
Peachtree Parkway/Crosstown Intersection Improvements (McMullen)
Driveway Gates Ordinance (Cailloux)
XIII. Executive Session
XIV. Adjourn
This agenda is subject to change at any time up to 24 hours prior to the scheduled meeting.
The meeting will be held in Council Chambers at City Hall, 151 Willowbend Road.
[Cal Beverly has been editor and publisher of The Citizen since February 1993.]