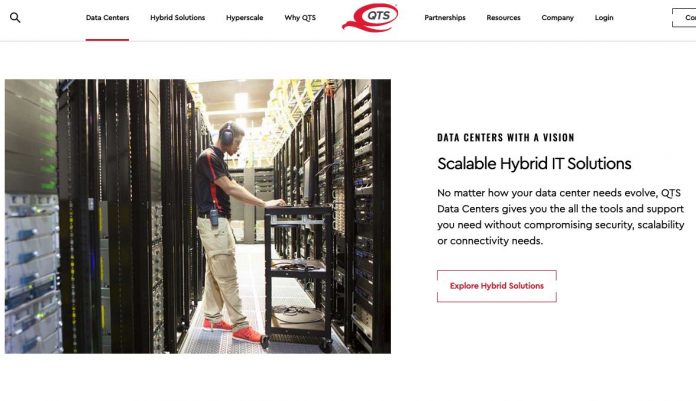 Data center provider Quality Technology Services (QTS) has purchased 600 acres on Fayetteville's west side as the site of a planned data center.
Headquartered in Overland Park, Kansas, QTS currently owns and operates 28 data center locations in 11 U.S. states, along with two facilities in the Netherlands, spanning more than 7 million sq. ft., according to QTS.
Specific development and site plans for the Fayetteville campus situated between Ga. Highway 54, Veterans Parkway and Tyrone Road will be announced at a later date.
The annexation and rezoning of the final 412 acres for the project on the city's west side was approved unanimously by the Fayetteville City Council on June 30. The balance of the 600-acre site purchased by QTS was part of the approximately 1,200 acres annexed into the city on Aug. 1, 2013.
The June 30 council meeting dealt only with the annexation and rezoning. Development plans such as site plans and internal roadways will come at a later date and will require approval by the Fayetteville Planning and Zoning Commission.
With 200 acres along Hwy. 54/Veterans Parkway previously rezoned and annexed for business park development, the Fayette County Development Authority (FCDA) more recently optioned the entire 600 acres from multiple landowners to market as one large competitive site, according to FCDA.
QTS will begin the Development of Regional Impact (DRI) process required by the Atlanta Regional Commission and Georgia Regional Transportation Authority, followed by the submission of development plans to the city.
"With the data center world evolving rapidly, Quality Technology Services (QTS) is committed to providing hardened, redundant, flexible and scalable hybrid colocation and hyperscale data center solutions powered by our innovative software-defined data centers and network services," the QTS website said.
Though specific plans for the Fayetteville site are currently unannounced, it was noted on the company's website that QTS builds, owns and operates data centers that are engineered from the ground-up to be eco-friendly, secure, highly redundant and energy-efficient.
Among its environmental goals, QTS said it aims to procure 100 percent of its power from renewable energy sources, pursue green building certifications in 100 percent of its facilities by 2025, conserve at least 15 million gallons of water per year, recycle 90 percent of operational waste by 2025 and install electronic vehicle (EV) charging stations at 75 percent its facilities by 2025.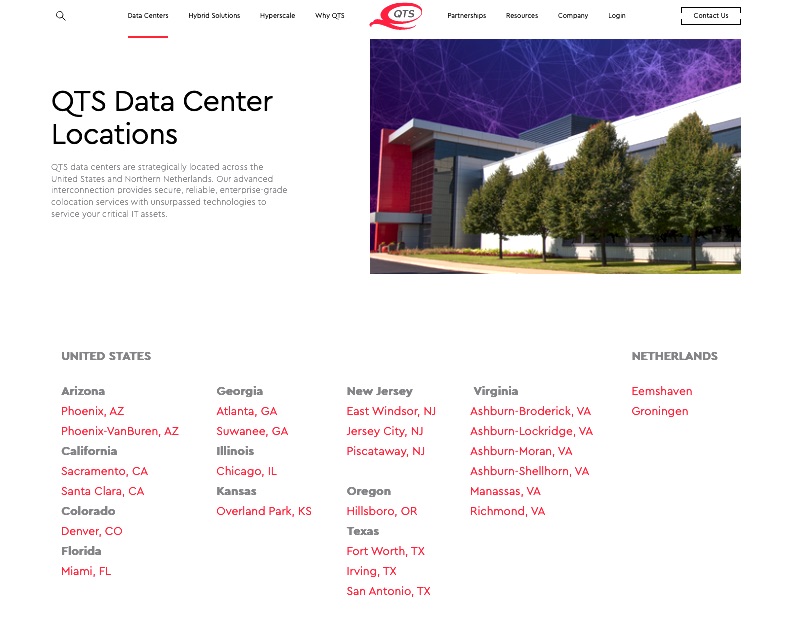 QTS on its website citing its core values noted something that is becoming less obvious today in some areas of corporate America. While it mentioned honorable, principled behavior, it mentioned something else worth noting – "We Stand for America."
The explanation of that stance was stated as – "Dedicated to the brave men and women of the United States Armed Forces, Law Enforcement Agencies, and Fire Emergency Services Personnel for their devotion, service and sacrifice that enables our freedom and safety. We pray God continues to bless this country and protect the brave men and women who choose to serve and defend it."
The path that led to the current purchase of the 600-acre business park property by QTS Fayetteville 1, LLC, began six years ago, during which time FCDA led strategic initiatives to enhance Fayette County's competitiveness and success in attracting high-value projects, FCDA said. The idea of acquiring high-tech companies and jobs is something each of the county's municipalities has reiterated.
The final step occurred June 30 when the remaining 412 acres situated on the northeast quadrant of Hwy. 54 and Tyrone Road and extending to Flat Creek Trail was annexed and rezoned by the Fayetteville City Council.
FCDA six years ago identified target industries for a business park based on a number of factors. Among those were:
Company sustainability, resiliency and the ability to withstand a recession
The quality of jobs the company will create
Tax revenue generation to balance the tax digest
The environmental impact of operations
The impact of infrastructure and the community
Industry diversification – bring in new industries to mitigate risk to the local economy in the event of an economic downturn or change in legislation