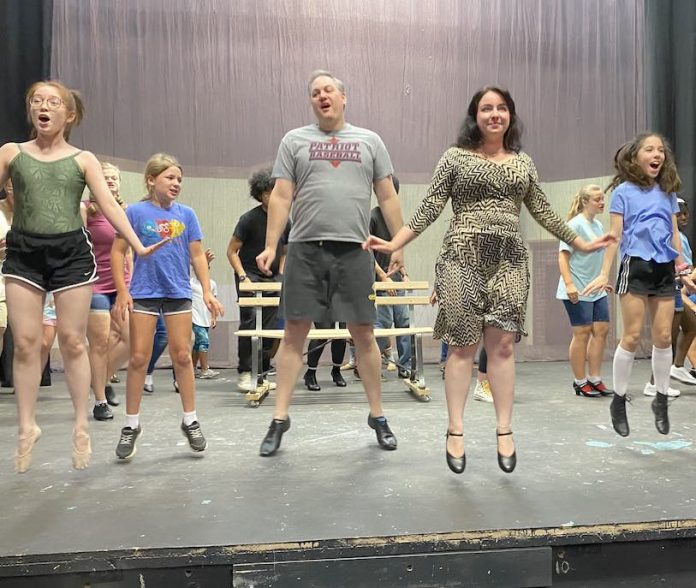 The final show of Southside Theatre Guild's 49th season is Disney and Cameron Mackintosh's "Mary Poppins." The musical, based on the stories by P.L. Travers and the Walt Disney film, opens Thursday, July 21 and runs Thursdays through Sundays through July 31.
The story follows the Banks family in 1910. Michael and Jane, the children of George and Winifred Banks, have sent many a nanny packing with their hijinks and mischief.
Everything changes when the magical Mary Poppins arrives. Not only does she enchant the children, and the community, with her charm, but she teaches the family members how to value each other.
The cast and crew have been working diligently for several months. They spent hundreds of hours building an incredible set, putting together hundreds of costumes, and learning the songs and choreography of the many beloved musical numbers that have enchanted audiences around the globe.
"It has been a very busy, but productive summer," said director Jared Wright. "I am so proud of how the cast and crew have come together and really brought the spirit of the show to life throughout this process. A production of this size takes a lot of work, but, as Mary teaches us, with the right attitude work can be fun and the results can be magical."
Tickets for Disney and Cameron Mackintosh's "Mary Poppins" at Southside Theatre Guild are on sale now and going fast. Prices are $12 for children under 12 and $20 for adults. Performance times are 8 p.m. Thursdays, Fridays, and Saturday, July 30 and 2:30 p.m. on Sundays, and Saturday, July 23. Visit stgplays.com for more information and to purchase your tickets today.