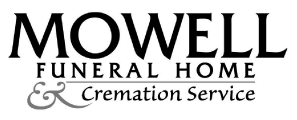 Gail Gingerich, 67, of Fayetteville, Ga., died June 27, 2022 at the Sacred Journey Hospice in Newnan. She was born on September 30, 1954, in Atlanta, Georgia to the late John and Anne Dillard.
Gail was raised in Clarkston, Georgia. She graduated from Clarkston High School in 1972, and also attended DeKalb Junior College her senior year of high school.
In 1973, Gina married her husband, Gerald Gingerich, and they had a landscaping business for several years. Later, Gail worked for the State of Georgia for about 20 years until retiring on disability in 2009. During her retirement, she enjoyed making jewelry, crocheting, spending time at the beach, and spending time with her grandson.
Gail is survived by her daughter, Gina Autera (Matt); grandson, Tyler Martin; brother, John Dillard; and her sister, Ann Smith. She was preceded in death by her parents and her son, Gavin Gingerich.
Graveside services will be held at 11:00 AM on Saturday, July 9, 2022 at Camp Memorial Park, Fayetteville.
Mowell Funeral Home & Cremation Service, Peachtree City — www.mowells.com