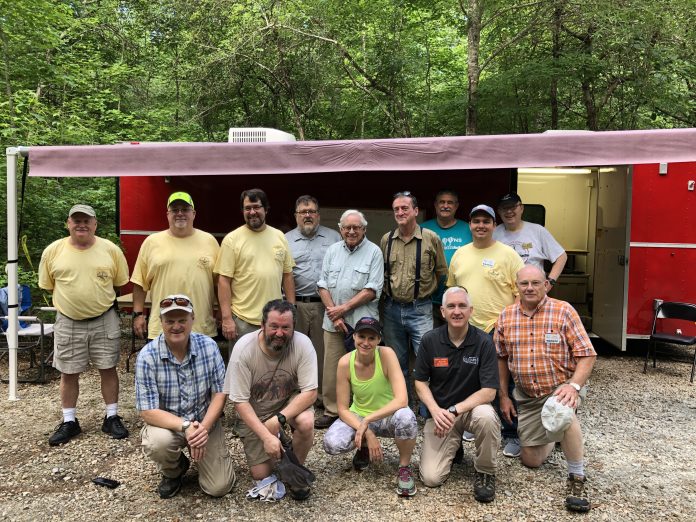 The Town of Brooks will once again play host to the Fayette County Amateur Radio Club Field Day on June 25-26, 2022.  The event is part of the national ARRL Field Day (www.arrl.org/FieldDay), an annual amateur radio activity organized since 1933 by ARRL, the national association for amateur radio in the United States.  Members of the public are invited to observe and participate at the event being staged at the Brooks Bears Football Field located at 905 Hwy 85 Connector, Brooks, GA 30205.
Amateur radio operators (a.k.a. "hams") from across North America ordinarily participate in Field Day by establishing temporary ham radio stations in public locations to demonstrate their skill and service. Their use of radio signals, which reach beyond borders, bring people together while providing essential communication in the service of communities. Field Day highlights ham radio's ability to work reliably under any conditions from almost any location and create an independent, wireless communications network.
During Field Day 2021, more than 26,000 hams participated from thousands of locations across North America. According to ARRL, there are more than 750,000 amateur radio licensees in the US, and an estimated 3 million worldwide.
The Fayette County Amateur Radio Club is an active organization of radio enthusiasts from all walks of life. The club provides backup, auxiliary communications to Fayette County Emergency Services and public service communications to road races, bike events, walk-a-thons, and triathlons.
Some of the activities planned for the 2022 Field Day event include:
VHF radio contacts in the local area
HF radio contacts from across the US and world
Digital communications using radios and computers
Satellite radio communications with the International Space Station
Morse code and more
Members of the public are invited to stop by to visit and participate from 3pm-10pm on Saturday, June 25 and again on from 7am-2pm on Sunday, June 26, 2022.
For more information about amateur (ham) radio or  a complete schedule of 2022 Field Day activities, please visit the Fayette County Amateur Radio Club website https://kk4gq.org, the club Facebook page https://www.facebook.com/groups/KK4GQ/, or contact Fayette County Amateur Radio Club President Bob Gibler, NF5F at bob.gibler@gmail.com.
###