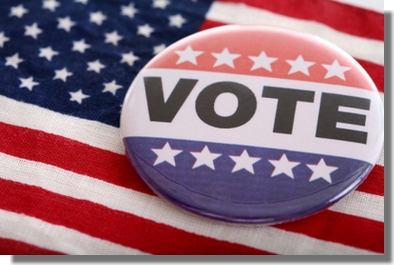 After the polls close tonight in Fayette County, The Citizen will be reporting the vote counting of local contested races and high profile district and statewide contests.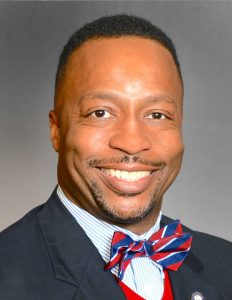 One statewide race with a local politician competing in a crowded field is the Democrat race for the lieutenant governor nomination. State Representative Derrick Jackson (D-Tyrone) gave up a safe seat to compete for a statewide office. Eight other candidates are also in that race that likely will result in a runoff.
It's hard to get more local than school board elections, and both the Democrat and Republican ballots contain contested races tonight.
Democrat Leonard Presberg, the District 4 incumbent, declined to seek reelection, so that produced a field of 3 Democrat contenders: Regina Daigre, Miriam Gwathney and Patty Mosley. That 3-way field may produce a runoff, with the runoff winner facing William Yarde — who is unopposed in the Republican Primary — in November.
Current Board of Education Chairman Roy Rabold is facing two Republican challengers for the District 2 Republican nomination: Janice Bennett and Alyson Otto. The winner of that likely runoff will face no Democrat opponent in November.
The redrawn District 74 post for the House of Representatives has both a Republican and a Democrat slate of candidates. Karen Mathiak (R-Griffin) is the incumbent and she faces a Fayette County challenger, attorney David Ballard. On the Democrat side, William Harris and Errol Mitchell are competing to run against the Republican winner in November.
One contest appeared on all ballots across Fayette County: the renewal of the E-SPLOST to the tune of $210 million, set to begin in 2024 if a majority of voters say "YES."
We'll be reporting the ongoing vote counts for Georgia governor, U.S. senator, secretary of state and others as well. First results will likely be what amounts to a massive random poll of Fayette voters: the count of early and absentee voters. Since those voters come from all the county, it's like a fairly accurate predictor of the final tally in local races, except in unusually close contests.
Our tallies will look like the charts below. Join us.
Democrat Contested Races
US House District 13
Mark Barker
Shastity Driscoll
Vincent Fort
David Scott (incumbent)
========================
GA Lieutenant Governor (9 candidates)
Erick Allen
Charlie Bailey
Tyrone Brooks Jr.
Tony Brown
Kwanza Hall
Jason Hayes
Derrick L. Jackson (Tyrone)
R. Malik
Renitta Shannon
========================
State House of Representatives District 68
Tish Naghise
Jane Williams
========================
State House of Representatives District 69
Debra Bazemore (incumbent)
Cobie Lyrix Brown
Tyriq Jackson
========================
State House of Representatives District 74
William Harris
Errol Mitchell
========================
Fayette Board of Education District 4 (open, was Leonard Presberg)
Regina Daigre
Miriam Gwathney
Patty Mosley
#################
Republican Contested Races
US Senate
Gary Black
Josh Clark
Kelvin King
Jon McColumn
Latham Saddler
Herschel Walker
=======================================
GA Governor
Catherine Davis
Brian Kemp (incumbent)
David Perdue
Kandiss Taylor
Tom Williams
=======================================
GA Lieutenant Governor
Burt Jones
Mack McGregor
Butch Miller
Jeanne Seaver
=======================================
GA Secretary of State
David Belle Isle
Jody Hice
T.J. Hudson
Brad Raffensperger (incumbent)
=======================================
US House of Representatives District 3
Jared Craig
Drew Ferguson (incumbent)
=======================================
GA House of Representatives District 74
David Ballard
Karen Mathiak (incumbent)
=======================================
Fayette County Board of Education District 2
Janice Bennett
Alyson Otto
Roy Rabold (incumbent)
#######################################