SPONSORED FEATURE
When they ask you how you spent your summer, this year you could say, "Finally, I wrote it down."
Participants in Joyce Beverly's summer session of her Tell My Story will have stories to tell and then some. In the course, Joyce helps you gather up the record of your life, one story, one memory at a time. 
Joyce is the founder of My Storyographer, where she provides writing and editing services and consulting services for self-publishing your books. She was the publisher of Fayette Woman magazine for more than 17 years.
In the Tell My Story course, Joyce walks participants through eight life story themes and hundreds of self-interview questions to get those memory gears turning. Each session features Q&A and writing sprints which ensure you get your story on paper.
"It's true what people say about getting started," Joyce says. "It is the hardest part. But I will teach you a method that anyone can do. You don't need to be a writer, you just need to show up!"
Participants can log in from anywhere – even vacation! – for the weekly LIVE classes held on Zoom on Sundays, from 4:30 to 6:30 pm, June 5 through July 31. Classes will take a holiday on July 3.  Recordings of classes will be available to participants who may miss or want to rewatch a session.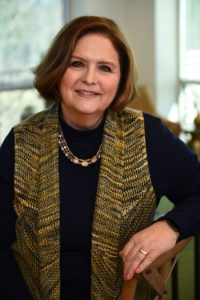 "One thing I always knew when we were publishing Fayette Woman is that we only scratched the surface of people's stories," Joyce says. "As the years went on, I realized how much the family and friends of people we featured valued hearing their loved one's stories." 
Preserving your story for your family and friends is a priceless gift that only you can give, she says.
"You have a powerful story and I am sure very few people know the full extent of it. People who love you want to hear about the ups and downs and the experiences that made you." 
The Tell My Story course launched last spring with a beta cohort of about a dozen students. A fall cohort brought a new batch of students and new insights for the course creator. 
"Getting your stories on paper is what we are setting out to do," Joyce says. "I've distilled everything I've learned in more than 40 years of community journalism, as a newspaper and magazine publisher and also as a writer. I don't know all there is to know about memoir and life story writing, but I promise you will get more writing done with me this summer than you will if you do not take this course."
Carroll Pellegrinelli, a Wall Street Journal bestselling author, was in the beta cohort of the course. 
"I've written a large collection of stories in the year since I took Joyce's course," Carroll says. "It's been a fun year and I've got something I can pass on to my daughter. Anyone can do this, one story at a time."
Enrollment in the LIVE cohort is limited. Click here for more information about the course.
A recorded self-paced version of the course is available too.
Tell My Story Course – Self-Paced