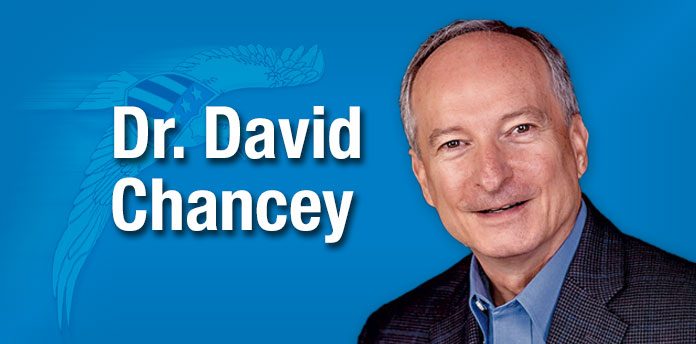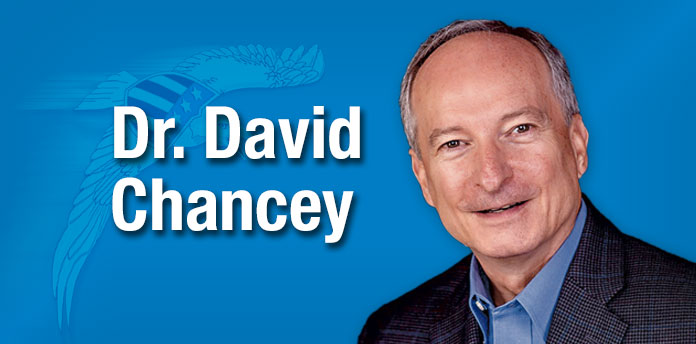 The ultimate expression of God's love
Recently, Florida Highway Patrol trooper Toni Schuck put herself in harm's way to protect people running a 10K across the Sunshine Skyway bridge in Tampa. Schuck positioned her patrol car a half mile away from the start of the race when someone got on the radio, warning about a driver who blew through the barricades ahead of the bridge.
The driver, who was drunk, was speeding right towards thousands of runners racing to raise money for military families. The driver recklessly flew by several check points, maneuvering around traffic cones, going around officers, refusing to stop. Schuck was the last officer who could intercept this vehicle and avoid disaster.
Schuck met the oncoming vehicle head on and maneuvered her Chevy Tahoe into a violent collision with driver Kristen Kay Watts, who is facing multiple charges. Schuck is home recovering from her injuries.
Thankfully, she survived, but she risked her life to save the lives of many possible victims in this near catastrophe. She is a hero, for sure.
Thank you for your sacrifice, we often say to those frontline workers who serve our nation and communities, and rightly so. Have we told God "Thank you" for His sacrifice lately?
As I think ahead about Easter, I'm mindful of the cross and how God gave His all so that we might have life. The cross is the ultimate expression of God's love.
John 3:16 lays it out for us: "For God so loved the world that He gave His only begotten Son, that whoever believes in Him should not perish, but shall have everlasting life."
This verse has been called the heart of the Bible, for in 25 words (NKJV), it summarizes how God initiated salvation to all mankind. Salvation is not man reaching up to God, but God reaching down to man to offer Him eternal life.
Pastor Ron Mattoon calls it "the magnifying glass of God's love."
John Phillips said, "This great sentence, which summarizes the whole gospel story, begins with God and ends with everlasting life …
"The text itself revolves around ten words: God, love, world, gave, Son, whoever, believes, perish, have, life. These ten words make up the constellation of the redeemer in the firmament of divine revelation."
I don't remember when I first learned John 3:16, but I memorized it a long time ago. The verse reminds us of the depth of God's love and the length God was willing to go to provide a way out of perishing and THE way into eternal life. His sacrificial, self-giving love was demonstrated when He gave His one and only, unique, one-of-a-kind Son Jesus.
The verse also informs us of the extensiveness of God's love. He loved the whole world, not just a selected few. Not only nations, but individuals who make up those nations. God loves you and gave His only Son so you might have eternal life.
God's sacrificial love requires a response. We must believe. Believe means to place our total trust in Jesus to save us from our sinful condition. The word means more than head knowledge and intellectual acknowledgment. Believe means to receive the free gift of eternal life.
What is the greatest result of God's love? Everlasting life! Gaining the certainty of living with Jesus in heaven forever.
Gaylord Kambarami, the General Secretary of the Bible Society in Zimbabwe, tried to give a New Testament to a very belligerent, hard-hearted man. The man took the Bible but said he was going to roll the pages and use them to make cigarettes.
Kambarami said, "I understand that, but at least promise to read each page of the New Testament before you smoke it." The man agreed and they both went their separate ways.
Fifteen years later, the two men met at a Methodist Convention in Zimbabwe. The obstinate man had eventually received Christ as his Savior and was actually an evangelist preaching at this convention. He told the audience, "I smoked Matthew and I smoked Mark and I smoked Luke. But when I got to John 3:16, I couldn't smoke any more. My life was changed at that very moment."
Thank you, God, for the cross, for Jesus' death, burial, and resurrection, and for the way you can change lives when people turn to you.
[David L. Chancey is pastor, McDonough Road Baptist Church, Fayetteville, Georgia. The church family gathers at 352 McDonough Road and invites you to join them this Sunday for worship at 10 a.m. and Bible study at 11:10. View online options at www.mcdonoughroad.org. Check out Chancey's other writings at www.davidchancey.com.]