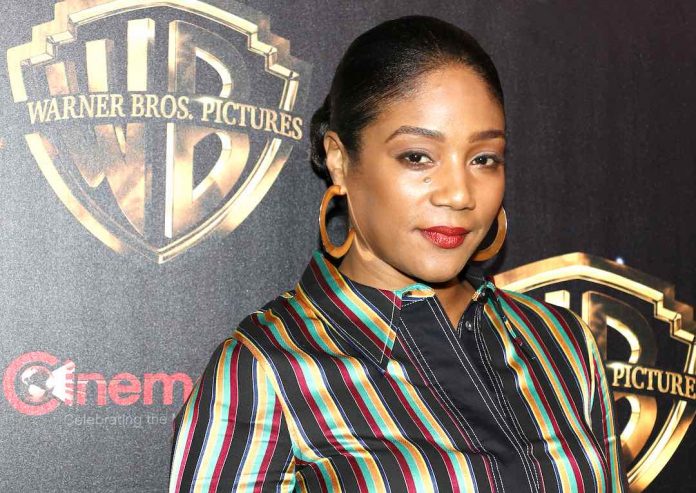 Actress and comedian Tiffany Haddish was arrested on Jan. 14 by Peachtree City police on DUI charges after her vehicle was located in a neighborhood off Hip Pocket Road.
Haddish, 42, of Los Angeles, was charged with DUI and improper stopping/signal required, according to Fayette County Jail records.
Officers on Jan. 14 at 2:30 a.m. were dispatched to the area of Ga. Highway 74 and Ga. Highway 54 for a welfare check in reference to a driver being asleep at the wheel.
Fayette County Communications Center aired a BOLO (be on the lookout) for the vehicle, and an officer spotted the vehicle and made contact with the driver, the police report said.
The vehicle Haddish was driving was located at 2:59 a.m. at a residence on Pebblestump Point off Hip Pocket Road, approximately a half-mile from the intersections of Ga. highways 54 and 74, police reports said.  
The driver was subsequently arrested for driving under the influence, according to the report.
The news of Haddish's arrest got blanket coverage both in the U.S. and in foreign markets.