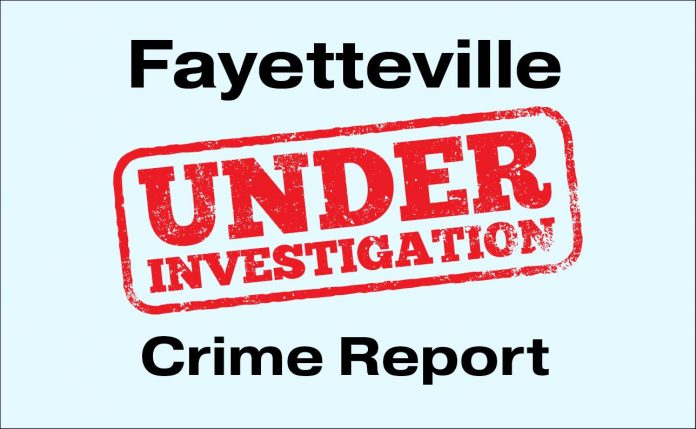 Fayetteville police are on the look-out for a man facing several charges for entering a hotel room and stealing items following an altercation with a woman, after which he was escorted off the property at the request of hotel management.
Fayetteville Police Department spokesperson Ann Marie Burdett said officers on Nov. 14 were dispatched to the Quality Inn downtown regarding an alleged physical altercation in front of one of the hotel rooms.
"Police met with occupants of the alleged altercation and learned through their investigation that a dispute occurred between a female and male occupant of one of the hotel rooms," Burdett said.
Based on the officers' investigation, it was unclear who the primary aggressor was in dispute, Burdett noted.  
Burdett said hotel management requested the police remove the male guest from the property as he was the most boisterous.
"The male guest was escorted back to his room to retrieve his belongings before being escorted off the property," said Burdett. "The officers observed the guest enter a different room through a window to retrieve his items."
Later, said Burdett, after viewing hotel video cameras, the hotel staff told police there were items missing and damage to the room the male subject exited. Police received a list of the missing items and damaged property from the hotel staff.
Criminal warrants were sought for the male subject burglary, theft by taking, littering and second-degree criminal damage to property.