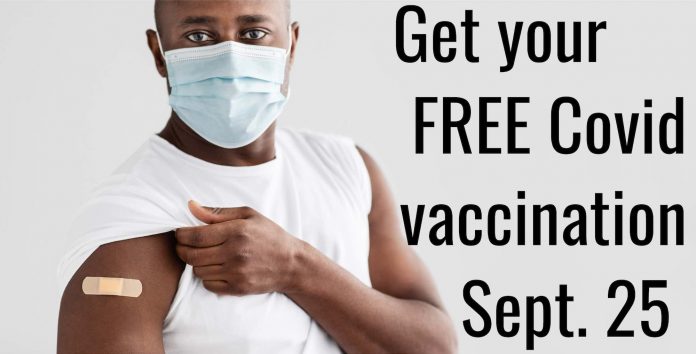 The Fayette County Branch of the NAACP is sponsoring a free Covid-19 vaccine event to be held on Saturday, September 25, 2021, from 10 a.m. to 1 p.m. at Flat Rock AME Church, 148 Old Chapel Lane, Fayetteville, Ga.
They will be giving away a free $50 gift card to the first 40 participants, limited to one per participant. The Fayette County Department of Public Health will provide the 1st and 2nd Pfizer vaccines and the 1st and 2nd Moderna vaccines.
You must be age 12 and up for the Pfizer, and age 18 and up for the Moderna. The 3rd dose for both vaccines is available for the immunocompromised. Registration preferred, but not required at https://gta-vras.powerappsportals.us/en-US/.