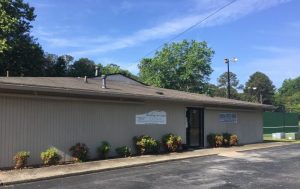 Healing Bridge Clinic located in Peachtree City, Ga., is partnering with the Giving Kitchen for a Pop-Up Doc event that will provide free health services to food service workers from Fayette, Coweta and the surrounding counties.
The clinic will also provide free Uber rides to any participants who need transportation to and from the event on Monday, September 26, from 9 a.m. to 1 p.m. The clinic is at 215 Willow Bend Rd., Peachtree City.
"The Pop-Up Doc event will provide preventative care as well as diagnostic care to food service workers who so often do not have health insurance or the means to get medical care," said Mike Conaway, executive director of the Healing Bridge Clinic. "Our services are provided for free and we are thankful to the Giving Kitchen for their partnership and for helping us reach so many people who need these services, some of whom have gone without medical care for years." 
Food service workers such as cooks, waiters and waitresses make up the most common jobs for low-wage, uninsured workers in Georgia, according to a study by Georgetown University. 
"We see that about 75% of our clients in food service do not have health insurance," said Leah Melnick, senior director of client services at Giving Kitchen. "Most restaurant owners do not and cannot provide insurance coverage for their workers. When you have a smaller staff, insurance costs are higher and profit margins are really low. It's not always possible to provide that." 
The Pop Up Doc event will provide free medical consultations, flu and Covid-19 vaccinations plus a pregnancy mobile unit will be on site for pregnancy testing and ultrasounds. Any participant who receives a Covid-19 vaccination or booster will receive a $50 Kroger gift card.  In addition, a podiatrist will offer free evaluations to food service workers since they often suffer from foot issues due to standing for long periods of time. Patients will also be given information on Giving Health, which provides free year-long telehealth solutions for people who lack access to affordable healthcare. 
Anyone wishing to schedule a free Uber ride to the event can email scheduling@healingbridgeclinic.org. Uber rides must be scheduled by Sunday, September 25 at 5 p.m. 
About Healing Bridge Clinic:
The Healing Bridge Clinic's mission is to care for the residents of Fayette and surrounding counties by providing free health care to those who would otherwise be unable to afford these medical services. Healing Bridge Clinic provides non-emergency medical care in the form of weekly clinics where doctors, nurses, and other healthcare professionals volunteer their services to patients.
About Giving Kitchen:
Giving Kitchen's mission is to provide emergency assistance to food service workers through financial support and a network of community resources.
Contact: 
Tracey Christensen, 470-363-5996, tracey@healingbridgeclinic.org