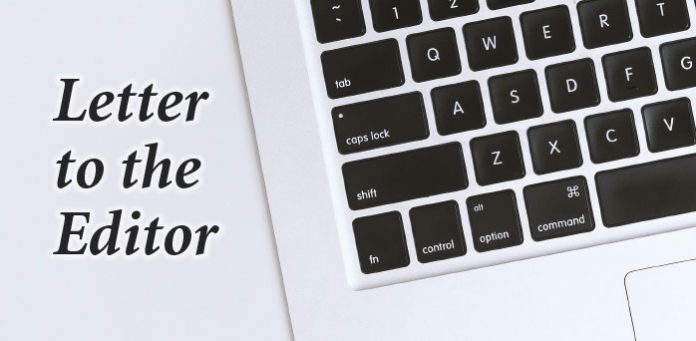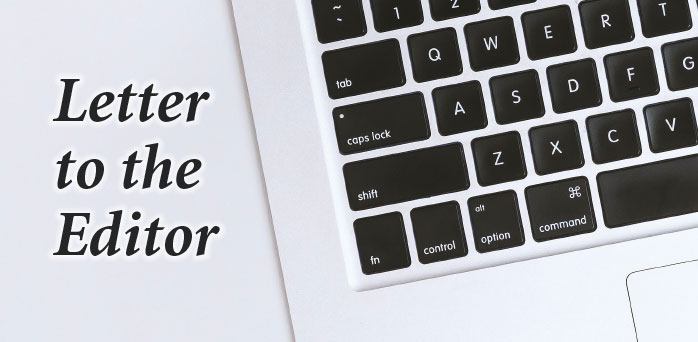 I'm writing to comment on the upcoming Peachtree City Mayoral election. Now that candidates have declared and we know the slate, I'd like to offer my perspective. I've lived in Peachtree City for 17 years and been in Fayette County and Coweta County for 20 years. I've followed local politics for most of that time and have voted in just about every election.
I'm not going to discuss individual hot-button issues because the candidates are largely aligned on those. All want to improve traffic at the 74-54 intersection. None want to open TDK Boulevard to Coweta County. None want wholesale construction of new apartment complexes. My focus is on who has the right temperament, can get elected, and has solid ideas and can implement them.
The past eight years of Mayor Fleisch and council have been successful from two standpoints. First, lots of road and cart path maintenance that just didn't get done in past administrations has now been largely recovered and the maintenance to keep Peachtree City an attractive community happens regularly.
Second, the conflict that defined past administrations is, thankfully, a thing of the past. The last thing we need when people consider a move to Peachtree City and do a Google search is to see conflict at City Hall as well as Letters to the Editor where some council member disgruntled about a vote that didn't go his way discusses why he's right and everyone else is wrong. Council should thoughtfully discuss and even have passionate, principled disagreement, but when the vote is done, everyone should get behind the decision.
In other words, City Council must thoroughly discuss and debate where the city should go at their public meetings, but out in the greater public sphere, they should be collegial and have forward-looking, positive messages.
With this I'd like to go through my thoughts on each of the candidates. Before I do this, I'd like to extend my appreciation to all the candidates for wanting to enter or continue public service. It is not an easy job, and they face criticism sometimes no matter what they do; some of it is unfair and unwarranted.
Mayoral candidate Don Haddix is running to be mayor again. In 2013, as an incumbent he lost his first mayoral re-election attempt coming in fifth in a field of five with 5% of the vote, a stunning loss for an incumbent. In 2016, running for a Fayette County Commission post he came in fourth of five candidates winning 8% of the vote. Additionally, his campaign website lists his platform but does not give his qualifications to run while Mr. Imker and Ms. Learnard's websites do so even though they've both been on City Council.
Given these facts, I have two observations. First, Mr. Haddix is a serial office seeker yet he doesn't seem to reflect on why he loses elections as his approach never changes. This kind of self-reflection and self-awareness is essential to be effective at governing.
Second, I believe the reason he decisively lost in 2013 was because his administration was marked by unnecessary conflict, and even if Mr. Haddix wasn't completely responsible for the conflict, he was the mayor.
Recently when Mr. Haddix posted a list of priorities online including reinstating the opening prayer at council meetings, I suggested not reinstating it because Peachtree City is a religiously diverse community. His reply was a mini lecture on religion and that "no one is forced to take part."
We're in campaign season, and he should be seeking the broadest possible appeal, but this answer is incredibly tone deaf and, again, shows a striking lack of empathy for someone who wants to be a political leader.
A more insightful candidate would have replied, "Thanks for sharing your thoughts on the issue, but I feel it's best to have a Christian prayer to bring the council together and recognize our creator before a meeting." This one incident writ large would explain why Mr. Haddix keeps losing elections.
Mayoral candidate Eric Imker served six years on council in the past and is running on a platform of cutting taxes, but all I see is that services will be cut or substandard. We'll go back to the day of paving not getting done, and then when it is done, it costs so much more because routine upkeep wasn't done along the way.
I'm certain Mr. Imker doesn't intend this, but with City maintenance, you can pay now or you can pay more later. I live in an average home in Peachtree City. Of my property taxes, $890 went to Peachtree City, and based on what I spend that has local sales tax, I paid no more than $200 in SPLOST to Peachtree City, so a total of $1,100 to support all the good things in Peachtree City: cart path and road paving, extensive recreational opportunities, and quality police and fire protection.
$1,100 is less than my family's annual mobile phone bill. Even if taxes could be cut, how much could they be cut and not sacrifice services? Not a meaningful amount. Given all this, Peachtree City is a bargain. I pay so much more to the Board of Education, State of Georgia, and the US Federal Government.
Personnel is one of the biggest budget costs in Peachtree City, but we're an affluent community, and personnel should have benefits and pay commensurate with our status. I want our police officers and firefighters to be satisfied working in Peachtree City because they feel they receive competitive pay and benefits.
I appreciate mayoral candidate Nick Ferrante's platform and approach. He's young and energetic, and his platform of making the villages arts and entertainment hubs is the right direction because our village centers right now are simply shopping centers. The concept seems to be allowing open container in conjunction with extended hours at the village centers and then development in the form of unique and diverse businesses will come. It might work; I think it needs more fleshing out, review from shopping center owners, and buy-in from the developers.
The challenge I have with Mr. Ferrante's candidacy is it seems like he wants to jump straight to being mayor. Does he know how to get things done in the city? My suggestion is to serve on a local board or two; volunteer to be on a citizens' advisory panel; get to know folks at some larger civic organizations and the Fayette Chamber of Commerce and participate in their Leadership Fayette program; run to be on Council first and develop a track record; and then run for mayor. This is the long view, but this is how local politics works.
Candidate Terry Ernst has completed two terms on council and now seeks to be Mayor. His service has been strong, and he's part of what has been keeping council on the right track, but my concern is that his candidacy so far has been just a Letter to the Editor and a Facebook page. He doesn't have a website, which in modern politics is a requirement as it gives a way to give platform details, centralize information, and distribute campaign updates.
Not everyone is on Facebook; I know my voting age kids aren't. Mr. Ernst is more than qualified to be mayor, but winning an election first is how to get there, and I just don't see that drive.
Candidate Kim Learnard has also served two terms on council, the last of which ended four years ago due to term limits. She is as qualified as any candidate and will keep the good things council is doing now on track. She won't be a source of controversy and knows how to get along with people. For the mayoral race she is "in it to win it."
I'm a member of a local athletics and recreation-based civic group, and she showed up at our last monthly meeting and let us know how she'd support us as mayor since a major portion of her platform addresses recreation. We've never had a political candidate attend a meeting that I can recall, and I've been a member almost 10 years.
I expect Ms. Learnard will continue to show up at various civic groups and community activities through the election and even beyond. Since being on council she has worked as Director of LINC, the fledgling path system in Newnan and has arranged meetings with Coweta civic officials to promote the paths as vehicles for recreation and economic development.
Ms. Learnard knows civic and business leaders throughout the region. Much of the challenge with 54-74 is traffic coming from Coweta County looking to go north to I-85 or continue east. This is something we need to convince Coweta County folks they need to help address, and Ms. Learnard has the relationships with the right people.
Additionally, Ms. Learnard's platform includes ideas for attracting young families to Peachtree City, redevelopment of properties such as the old Kmart building, and preservation and protection of green spaces. Ms. Learnard has proven she can get along with others, has the ideas and connections we need, and can get elected and implement her ideas.
Municipal elections in Georgia are non-partisan, which means we get to choose the best candidate regardless of party affiliation. Peachtree City will have an exciting future if we make the right choice in this election. Be sure to vote November 2.
Paul Schultz
Peachtree City, Ga.