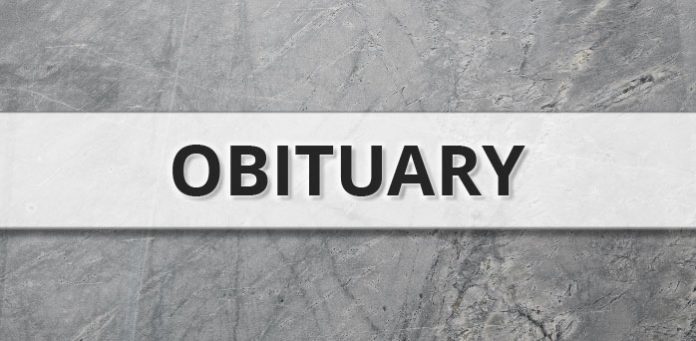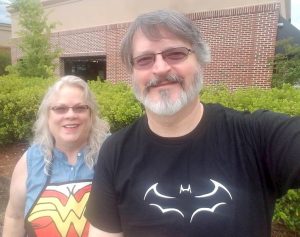 Within 2 days of each other, married super-couple Carla Cook Smith and Brandon "Clint" Smith passed away from Covid-19 pneumonia on Saturday, August 21 and Monday, August 23, 2021, respectively, both at the age of 62. Both were longtime residents of Sharpsburg, Ga., and more recently had moved to Hogansville, Ga.
With the mind of a creative genius and entrepreneur, Carla was well-known in the community for researching and writing local history books called Perspectives. She also was a photographer and artist who painted "Waiting for the Train." Local breast cancer nonprofits fundraised with prints of her painting.
Carla was born on March 30, 1959 in Savannah, Georgia. She was witty, fun, and incredibly talkative. If you invited her somewhere, she'd probably bring a homemade chocolate chess pie, some kind of casserole she'd call Carla Surprise, and she'd get there an hour late.
Carla and Clint were married on June 22, 2002 in Cartersville, Georgia.
Clint, who was born January 21, 1959 in Mount Vernon, Illinois, was the opposite of Carla to those that knew them both. He was along for the roller coaster ride that was Carla. And he loved it.
However, those that didn't know Carla, Clint's coworkers at Kia in LaGrange, said that he was talkative, caring, and greeted everyone. Before becoming a mechanic and working at Kia, Clint worked for many years in the Kroger cold storage warehouse. He was a hardworking man, who loved to serve. Kindness was his hallmark.
He loved to laugh. Stupid comedies, kung fu movies, John Wayne and Clint Eastwood were his favorites. He had a Harley Davidson, long hair and leather jacket — and gave them all away when he got his family, because he loved them more.
Clint and Carla loved Jesus. They both saw their faith as a relationship, not a religion. They loved the Lord with all their hearts and devoted their lives to him. Whether it was worshiping in a church, or feeling the Holy Spirit move in the living room, they brought God into their lives and home.
Clint and Carla were gone far too soon. The family believes their deaths were preventable, if they had gotten the Covid-19 vaccine. Their daughter Elana would particularly like to encourage friends, family, and anyone reading this to get vaccinated so that your sons and daughters never have to feel this kind of pain.
Carla and Clint leave behind their beloved daughter Elana (Justin) Brown, their 22-year-old terrapin turtle Houdini, Carla's mother Joann Scealf, her sisters Debbie and Pam Scealf, and her brother Eddie Scealf, Clint's sisters Tuesday Kopp, Nanette Hammond, Jada Faulkner, and a brother Tim Smith. They also left behind many nieces, nephews, family and friends.
A memorial service will be held Saturday, August 28, 2021 at 11 a.m. at Grace Covenant Worship Center in Hogansville.