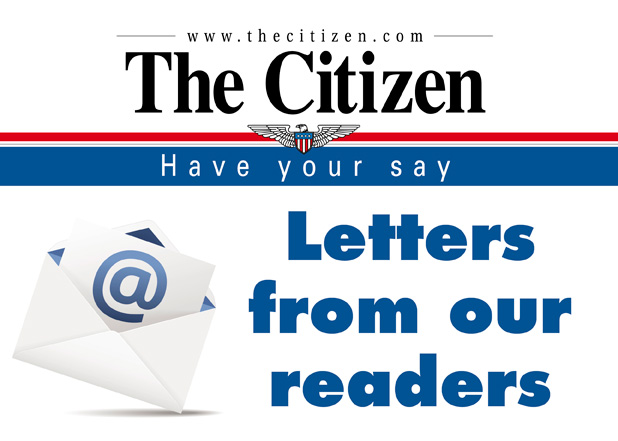 [EDITOR'S NOTE: A summary of a recently published scientific study of mask effectiveness follows this letter.]
It struck me that the Fayette County Board of Education (FCBOE) meeting on August 23rd was such a fiasco because, once again, there was a lack of evidence to support those who want to mandate masks for children and students.
I wasn't at the meeting, but I consulted the FCBOE website and looked strenuously for reports that prove the effectiveness of masks in stopping the spread of Covid, specifically in schools. No such report or data were found.
I went to the CDC website and looked equally hard for similar reports and found none. I just found assertions and diktats that children should wear masks in schools. I even searched the footnotes and found no such report or data.
What I did find was data and reports that suggest masks are not effective or necessary for preventing viral spread in schools and that, in fact, there was scant evidence that students spread the virus to teachers or even each other.
If the school board or anyone who supports mandatory mask-wearing could supply definitive reports and data to back up their assertions, then there would be much less need for heated debate or angry argument.
But that is simply not the case, so you're just left with individuals and government officials blindly following CDC guidance and citing that guidance as their only authority.
Sorry. That ain't enough nowadays, especially given the CDC's recent mistakes on Covid and their obvious back-peddling on the back-to-school issue after the Biden administration sicced the teachers' union on them. Biden tells the CDC what to say, then cites the CDC as authority for what he says. Perhaps it's not that cynical, but it sure seems to be.
Then there's the antics of board member Leonard Presberg. First, it's entirely inappropriate for a board member to mock citizens during a meeting on Facebook or anywhere else. In fact, it's extremely childish to mock them in any format at any time, but especially during a meeting when he should be listening. That's his duty as an elected official.
But more to the point was his singling out of religious community members who voiced their opinions, who said things such as " God did not tell me to vaccinate my child. God did not tell me mask my child. God will give me what we need."
I too think many of the comments were over the line or a bit extreme, but just imagine, if you will, the parent asserting their position had a transgender child, and was telling everyone that they must respect his/her decision and disregard their own values to meet the subjective needs of the parent and child.
I doubt Presberg would have made light of their views, or their worldview. He would probably celebrate it! And I also doubt any board member would begin mocking such a parent on social media the way Presberg was mocking his political and intellectual opposites.
See, you Leftists, you can't abolish the idea of objective truth and say that every issue must be judged on emotions and feelings, and then try to assert your views on masks or transgenderism or whatever are "right" in any sense of the word while other, opposing views are "wrong." You have destroyed the concept of right and wrong and have replaced it with mere emotionalism at times backed with brute force, which is always the way of Leftists and tyrants.
So, to be fair, if you're allowed to claim "your truth" or "lived experience" is authoritative on any given issue, then you must also respect those who have different subjective views as at least equally valid. The antics of Mr. Presberg show that instead, the Left only seeks to impose their will and dismiss their critics not with argument, but with derision, scorn, and hatred.
Those who criticized mask mandates with anger and unfair attacks are also guilty of behaving inappropriately, but I have more sympathy for them because they are pushing back against the arbitrary, capricious power of the state and the fear-mongers. Such an adversary tends to make you a little crazy.
But both sides would benefit from basing their arguments more on science, facts, truth and logic rather than threats, false claims to authority, or the derisive and childish tactics of Mr. Presberg.
Trey Hoffman
Peachtree City, Ga.
[EDITOR'S NOTE: Here's one recent relevant scientific study that I have summarized below:
Canadian mask study — Best masks to least effective
• R95 — highest efficiency (60% filtration of exhaled aerosols (meaning 40% got out)
• KN95 — with best possible fit, 46% filtration, dropping to 3% with a loose fit around the nose (meaning more than half to nearly all of your exhaled germs got loose).
• KN95 with one-way valve — 20% efficiency of filtration (meaning 80% got out)
• Standard surgical masks — 12.4% (meaning about 87% of exhaled virus-containing aerosols escape through the mask)
• 3-ply cloth masks — 9.8% filtration efficiency. Which means that a 3-ply cloth mask is better than nothing but not by much. Why? Because it releases 90% of infected persons' virus-containing breaths into the air in front of their masks.
Note that this study measured exhaled or outward bound aerosol spray, NOT inhaled. Logic suggests, however, if 90% of your exhaled germs got out, probably about that same amount of somebody else's germs got in. At any rate, this rigorous scientific study demonstrates that your cloth face covering — however good it makes you feel — doesn't do a very good job of protecting you or anybody else.
Until it gets canceled for not meeting the current medical/political party line, here's the title of the study with its address: Experimental investigation of indoor aerosol dispersion and accumulation in the context of COVID-19: Effects of masks and ventilation (https://aip.scitation.org/doi/10.1063/5.0057100) The scientific article is published in July 2021 in AIP Physics of Fluids. Just the facts, ma'am. Just the facts. If you can find a published scientific study that measures the efficiency of masks that contains better news for mask wearers, email it to me (editor@thecitizen.com). I'll post its findings and url as well.]