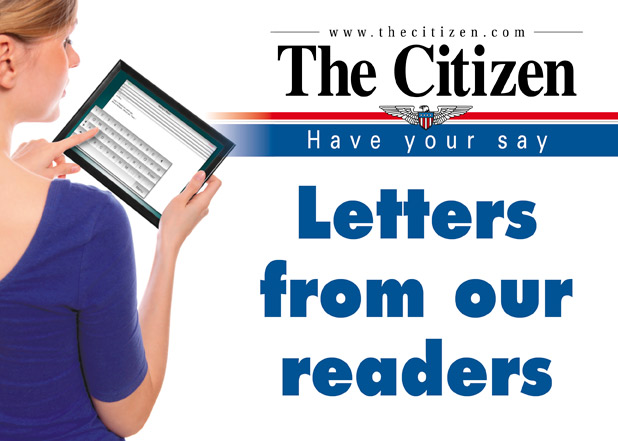 I am writing in regards to the Fayette County Board of Education's decision to extend the face covering of all its students, teachers, staff and visitors until at least the end of October.
Let me start by stating that I don't have children in the school system, so my only concern is the health and well-being of our kids.
As per The Citizen's reporting, the number of coronavirus cases are heading down in schools and in the county. One thing we can be happy about is that children are the least affected by this virus.
The corona virus probably will be around for years just as the flu. Just as the flu mutates each year, I expect this may happen with the corona virus as well. As a senior, I do take the flu vaccine but we don't give that to our kids because they are not at high risk for complications (though I have heard that the flu is more dangerous to our kids than coronavirus).
We have been made to feel afraid and very scared and to abandon reason. We are just going to have to figure out how to live with this virus.
I have researched mask wearing and have found data for and against. Masks were not designed to prevent [passage of] virus particles or be worn for 8 hours at a time day in and day out.
As a child psychotherapist, I don't see how the benefits outweigh the harm we are doing. Communication is impeded, kids are more anxious than ever, depression is on the rise, learning is stifled, social skills are delayed and kids breathe in more dirt and bacteria.
The school district is erring on the side of caution, but they MUST have a plan to go back to a new normal, and it is unacceptable that this new normal means continuous mask wearing.
As a former school board member (from 1996-2002 at Half Hollow Hills School District, NY), I understand the caution, BUT there has to be a willingness to do some research. Are the kids who get the virus harmed or have they fully recovered? How are the staff doing who get coronavirus?
Staff have been incentivized by $500 to get vaccinated and the vaccine prevents serious illness, right? If they don't get vaccinated then that is a risk that staff is willing to take.
Let's not keep our kids masked and stifled, seen but not heard. Free our kids!
Vicki M. Leopold, LCSW
Fayetteville, Ga.