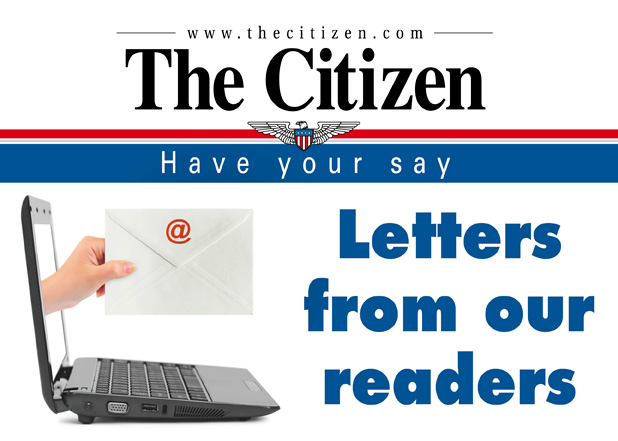 Back when Barack Obama was president, he looked at the situation in Afghanistan and decided not to follow through on his campaign promise to pull out our troops because he rightly concluded that doing so would be a humanitarian and national security catastrophe.
I guess he didn't consult Old Joe, who was reported by Richard Holbrooke, Special Envoy to Afghanistan, to have said "F- them" when it came to the fate of Afghani citizens in light of a full U.S. withdrawal.
I guess now we know he meant it.
But, we should not be surprised by this type of callousness when it comes to the Left, which Biden obviously is now officially a part of, even though he was nominated and elected based on being a "moderate."
Ironically, the Left always uses compassion and sympathy for various groups to justify their illiberal and often violent takeover of institutions and societies, whether it be the peasants of the French Revolution, the proletariat of the Russian Revolution, or the "oppressed minorities" of the current Leftist revolution happening in our country.
Left-wing politicians, pundits, and media figures emote about their concern for this group or that group, and use their high-profile empathy as a cudgel to force their views on society, or else.
With the Russian Bolsheviks, the "or else" was at least property theft, but often progressed quickly to imprisonment and execution.
The "or else" of our current Leftist elite starts with coerced silence, then moves to social media cancellation, and culminates in termination and even, in some cases, incarceration. Certain groups of the new Left, like Antifa and BLM, even resort to violence to perpetrate their particular agenda, with no consequence and no condemnation for their overlords in politics and media.
And yet, when it comes to actually caring for human beings, the Left falls very short. Starting with the most vulnerable and truly oppressed class in our country — the unborn — the Left is happy to sacrifice actual human life to achieve their goals of sexual freedom and radical personal autonomy.
But the persecution does not stop there. The Left also completely ignores the impact of cancelling pipelines or oil leases on the workers and families who depended on those jobs and who often have no other options that even come close to paying the same wage.
They don't care about the hundreds and thousands of innocent murder victims that result from their latest crusade to vilify the police or coddle the criminal class. Or the illegal immigrants who are raped and robbed by coyotes in response to Biden essentially opening the border, or the American citizens along the border who are exposed to the significant portion of illegals who are infected with Covid.
Nope, all of these people who suffer at the hands of Democratic, Leftist policies are what Mao referred to when he said that to effect a socialist revolution, you're gonna have to break a few eggs to make an omelet. Or, the same sentiment was summed up by Stalin who said the death of an individual was a tragedy, but the death of millions a statistic.
And now we're seeing this bloody disregard for human life on full display in Afghanistan, where Biden, against advice of intelligence officials and the military, precipitously pulled out of Afghanistan, leaving thousands of American citizens to fend for themselves and tens of thousands of Afghani allies of the American government to die at the hands of the Taliban. Not to mention the millions of girls who will now be enslaved by forced marriages and denied schooling and basic human rights.
But what's a few broken eggs when you get to enjoy the omelet of being able to proclaim "I got us out of Afghanistan," which was a war started by those evil Republicans 20 years ago. Biden figured he'd be a hero to the Left and even to many on the right who had grown weary of the protracted military endeavor, and that may be the case. But even if it does benefit him politically, is it worth the blood on his hands? I think not.
In the end, I do not think this will benefit him politically. Leftist ideology and fantasy always fails in the end because it comes up against reality and truth, and loses. Whatever delusion drove Biden's thinking on Afghanistan also drives his approach to the economy, sexual politics, energy, and any other facet of public life, and I pray that when his ideology once again runs into the wall of reality, it doesn't result in more bloodshed. But if it does, I'm confident what Biden will say: "F- them."
Trey Hoffman
Peachtree City, Ga.