A Peachtree City man had been charged in the July 31 incident where a bicyclist was found in the roadway on South Peachtree Parkway at Fisher's Luck after being struck by a motor vehicle that left the scene.
Kenneth Vialet, 38, was arrested Aug. 2 and charged with felony hit and run, serious injury by a motor vehicle collision and violation of the new state law requiring motorists to provide a safe distance when passing bicycles.
The cyclist — John Snyder — was carried via medical helicopter to the Grady Hospital intensive care unit where he continues to be treated for extensive head trauma and other injuries, according to a GoFundMe page set up for Snyder and his family by Evergreen Church in Peachtree City.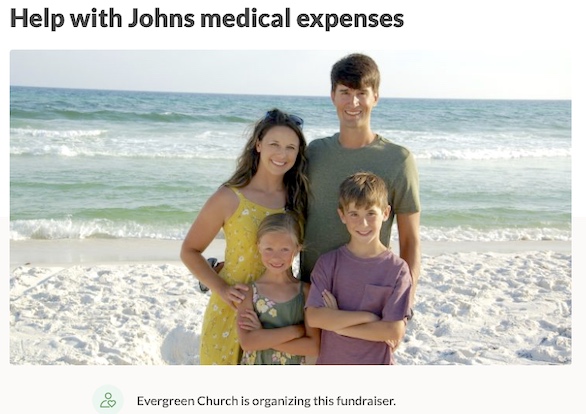 Officers at 6:36 a.m. on July 31 were dispatched to a possible collision involving a cyclist on Peachtree Parkway, in the southbound lanes, north of Fisher's Luck.
"Upon arrival, officers observed that a male bicyclist had injuries to the face and head area," police previously said. "It was quickly apparent that he was a victim of a motor vehicle collision." The victim is a 35-year-old resident of Peachtree City.
Department spokesman Chris Hyatt on Tuesday said investigators followed leads in the case, including local video footage, and identified Vialet as the driver. Vialet had been driving a Jeep Grand Cherokee when the collision occurred.
Vialet was arrested on Aug. 2, with Hyatt noting that the investigation is ongoing with additional charges possible.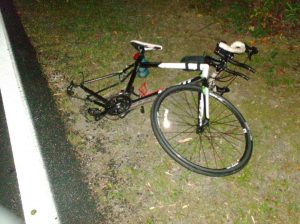 Investigations at the scene of the July 31 accident determined that the bicyclist was traveling southbound on Peachtree Parkway just north of Fisher's Luck. The original witness located the male laying in the southbound lanes of Peachtree Parkway just north of Fisher's Luck, thinking that he was debris in the roadway.
The witness discovered that he was severely injured and she did not see another motor vehicle in the area. She and other motorists confirmed that he was conscious and called 911.
The victim was identified, his family was notified and he was transported via life flight to an Atlanta trauma center with severe head injuries.