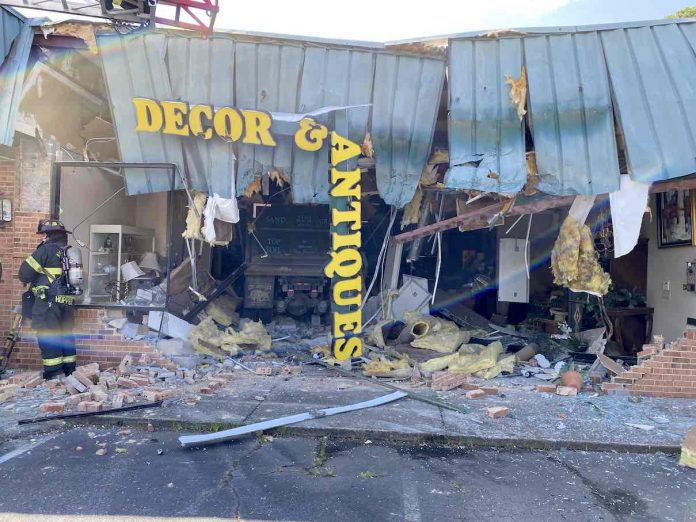 Fayetteville firefighters responded to an incident on July 15 where a dump truck drove through the front of an antique business on Ga. Highway 85 North. Aside from the driver who was transported for medical assistance, no one was hurt and the dump truck was subsequently pulled from the building.
Fayetteville Fire Chief Alan Jones said the incident was reported at approximately 10:15 a.m., with crews arriving to find the dump truck having crashed through the front of the building and lodged 20 feet inside it. Jones added that it was not immediately known how the accident happened.
Jones said the call initially came in as a fire call, though firefighters upon arrival found only smoke and dust from falling debris.
The driver of the truck had extricated himself and was transported for medical assistance, said Jones.
Firefighters began the process of securing and evacuating the antique business and adjoining businesses, finding that most were not open, Jones said.
Local crews, along with a unit from Clayton County, also began evaluating the building for structural issues related to the building, shoring up some structural components and subsequently determining that it was safe to remove the dump truck.  Jones said the dump truck was pulled out of the building without further incident.