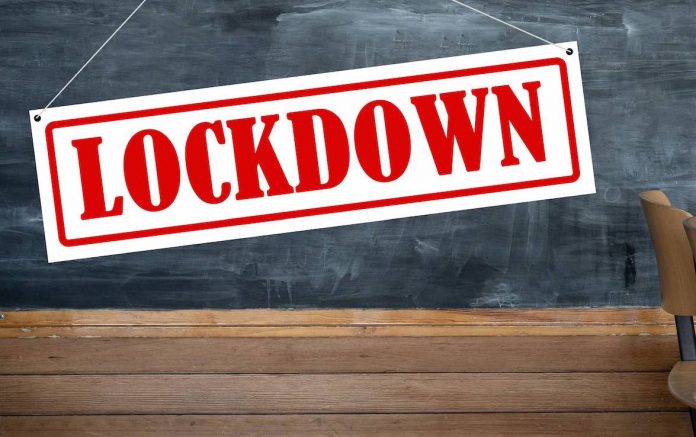 A wireless "Air-dropped" threat of violence locked down Fayette County High School Tuesday, and a suspect, 14, was arrested for the threat.
A 16-year-old student — Ralph Smith — emailed The Citizen and asked to tell his experience of that "Code Orange" lockdown. Here is his story in his own, unedited, words:
I was in chemistry. That day was a big test, a unit test. I went through it with ease, and it was almost time to go to our next class.
I was getting my bag ready and packing up, and the intercom stated, "This is a code orange lockdown …" and claimed a few more details I can't quite remember. It was repeated multiple times, and eventually stopped. We were instructed to stay in our class and resume working normally, if possible.
I read the supposed email already detailed in the article, and luckily my Airdrop was turned off at the moment. I was told from the email that a threat via Airdrop was sent to some students, threatening that a school shooting was about to happen.
I continued to work as if I had gone to my next class. However about 45 or so minutes after the code orange started, the intercom repeated: "THIS IS A CODE RED LOCKDOWN …"
This had many students terrified, due to the circumstances they were under. I was also mildly concerned, but stayed calm and yet alert for any event that was about to occur. We went and sat in our designated corner, turned off the lights, and stayed silent.
About five minutes after the code red, Principal YBJ [Yolanda Briggs-Johnson] made an announcement over the intercom that the alarm system was having some issues, and to ignore the code red, and to continue the code orange.
Any person being checked out of school, or going to the bathroom, was escorted by an officer to and from the start and end locations.
I was not really worried about the code orange at first, as the week before, the school had every alarm go off at once, for about 5 seconds, but this was also a fault with the warning systems. But when I saw the email, I knew it was not a mistake.
We then stayed in our classrooms until 3:40 p.m., when we had a delayed, "rolling dismissal."
The following day, October 5th, school resumed as normal. I personally think it was just some stupid dare, but the investigation has not yet proven that, to my current knowledge.
Ralph Smith V
Fayette County High School student
[EDITOR'S NOTE: The student was offered anonymity, but emailed back that he specifically wanted to be identified.]