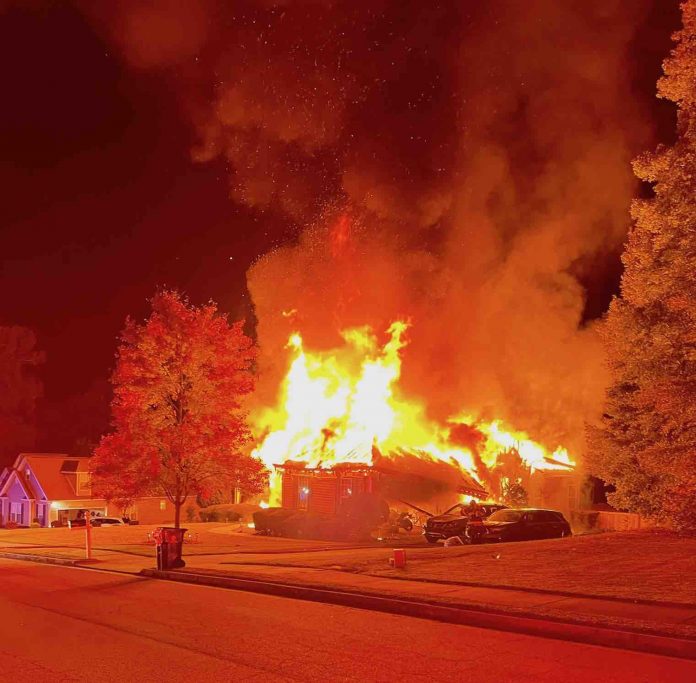 Flames lit up the early morning sky on Thursday as a fire engulfed a home on Otter Circle off Lester Road on Fayetteville's west side. There were no injuries associated with the fire.
"The Fayetteville Fire Department on Thursday morning responded to a fully-involved house fire on Otter Circle in the Beaverbrook Estates subdivision. Two people were in the home, and they both escaped safely," said Fayetteville spokesman Danny Harrison.
Harrison said firefighters received the call around 5 a.m., and once at the scene, they observed the house fully engulfed in flames.
The fire was contained to the one home, though some of the siding melted on an adjacent house, Harrison added.
A routine investigation is underway to determine the cause of the fire.