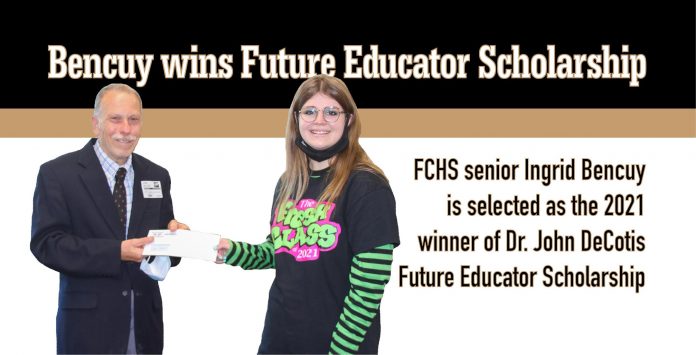 Fayette County High senior Ingrid Bencuya has been selected as the 2021 winner of Dr. John DeCotis Future Educator Scholarship.
Bencuya received the $1,500 scholarship after completing a competitive application process that included a selection committee reading and scoring the applications. The scholarship is open to graduating seniors of Fayette's high schools who are planning to major in education.
The Dr. John DeCotis Future Educator Scholarship is named in honor of Fayette's former school superintendent who served the county in that capacity for 10 years before retiring in June 2010. Prior to becoming school superintendent, DeCotis worked in the school system as a teacher, assistant principal, principal, and county-level administrator.